Custom Lightweight Jackets
Prepare for the weather with custom lightweight jackets from rushIMPRINT. We offer a wide variety of custom logo jackets that will separate you and your team from the crowd. These personalized jackets are great for just about any occasion, and when you're able to show off branded merchandise as you go, it's a win-win situation.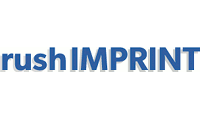 Loading...
Year-Round Personalized Jackets

You'll quickly discover that our team carries a very diverse selection of custom lightweight jackets for you to shop from. Our waterproof jackets are great for keeping you dry on a rainy day while our track jackets are better suited for jog or bike ride. With dozens of jackets to choose from, we're confident that you'll be able to find one that 




Logo Jackets for All

At rushIMPRINT, we've got variations of jackets so that everyone can join in. All of our custom lightweight jackets come in multiple sizes, allowing you to accommodate everyone at the office. You'll find everything from child sized jackets all the way up to 5 XL. Some of our logo jackets also come in both men's and women's sizes.

 

Branding on a Rainy Day

Custom lightweight jackets are great branded gifts on a cloudy day, but what else can you hand out at outdoor events that people will use? For one, you could also hand out customized umbrellas with your logo to keep your potential customers dry. Additionally, you could hand out branded towels for people to dry off with. Remember, marketing your business shouldn't have to wait for the weather!




rushIMPRINT Gets it Done Quick

When you're ready to place an order for a custom lightweight jacket or any other piece of branded gear, we'll get to work right away to ensure a speedy delivery. We offer free art proofs on your design within a few hours of your order. After that we'll get to work. If you have any questions, our team is always happy to help, so feel free to contact us right away.