Customized Shirts for Men
You can browse through dozens of varieties of customized shirts for men when you shop with rushIMPRINT. Each custom t-shirt can be personalized with any logo or design of your making. Customized t-shirts are great gifts that will pay for themselves as they display your logo from the backs of employees, partners, and satisfied customers. Create your own custom long sleeve shirts, short sleeve t-shirts, or sleeveless tank tops today.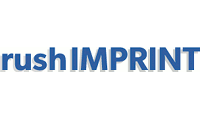 Loading...
Custom Men's Shirts for Every Season

We offer a wide variety of customized shirts for men, suitable for every month of the year. If the weather is hot and the sun is sweltering, then be sure to take advantage of our custom tank tops. In chilly weather, we recommend that you try on our long sleeve and hooded shirts. When you distribute all kinds of custom shirts for men, your brand will be on display all year round.




Shirts You Can Trust

rushIMPRINT offers custom men's t-shirts from some of your favorite brands, ensuring that you'll get the most out of your order. You'll find a variety of shirts from Sport-Tek, Gildan, Bella Canvas, and more. If there's one shirt brand that you particularly like, you can sort by your favorite brands.

 

Also in Women's

Many of our customized shirts for men also come in female size variants. As you browse through our custom men's t-shirt collection, keep an eye out for a note that says "Also in Women's." When you select these products, you'll be able to add additional women's sizes to your order. Nevertheless, many of our custom shirts can be worn by just about anyone.




rushIMPRINT Elevates Your Brand

When your business gives away quality gifts, your brand is going to stand out from the masses. That's why our team will send you art proofs within a few hours, deliver products quickly and guarantee your satisfaction with each order. After years of high quality service, rushIMPRINT has earned an "excellent" rating on Trustpilot. We believe that it's important to have a branding partner that you can trust. If you have any questions about our products, feel free to contact us right away.

 
Customized Shirts for Men FAQ
How much do customized shirts for men cost?
rushIMPRINT offers a large variety of custom short sleeve and long sleeve shirts at prices you'll love. Each custom shirt for men has its own price range, but you'll always save money when you order more units. When you make a bulk order, some of our customized shirts are less than $7 each.
How do I design my own customized shirts for men?
Shoppers can customize their shirts in a variety of ways on the rushIMPRINT website. Start by choosing a t-shirt design that you love and pick the color that best suits your brand. Next you'll be able to upload your design to our website and choose where you want it to be imprinted. With rushIMPRINT, the customization options are endless.
What materials are used for custom shirts?
Customized shirts from rushIMPRINT come in a variety of materials, perfect for any scenario. Choose from customized shirts for men that are made of 100% Cotton, 100% Polyester or Cotton/Poly blends. We also offer a few Moisture Wicking, Snag Resistant and Tri-Blend varieties of custom long-sleeve and short-sleeve shirts.
How long will it take my customized shirt order to ship?
When you order customized shirts for men through rushIMPRINT, we'll get started on your personalized apparel right away. Many of our customized shirts have a production time of about 7 business days, then we'll ship them out via your preferred shipping method.
What kinds of customized shirts for men are available for personalization?
rushIMPRINT offers customizable shirts for men in dozens of styles. Browse custom long sleeve shirts and custom tank tops with dozens of color combinations. Also be sure to check out our selection of custom t-shirts for an even larger variety to choose from.
How do I choose the right customized shirt?
The best way to select the right custom shirt is by utilizing the filters on the rushIMPRINT website. On the left side of the screen you can quickly designate your preferred prices, colors, brands and more. Add as many filters as you'd like and let our website show you the best matches.