Men's Customized Shirts
Elevate your brand when you show off your newly customized shirts from rushIMPRINT. Each custom t-shirt can be personalized with any logo or design of your making. Customized t-shirts are great gifts that will pay for themselves as they display your logo from the backs of employees, partners, and satisfied customers. Create your own custom long sleeve shirts, short sleeve t-shirts, or sleeveless tank tops today.
Email Us
info@rushimprint.com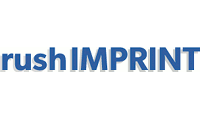 Loading...

Loading...