Customized Messenger Bags
Take your work on the go with custom messenger bags from rushIMPRINT. These over-the-shoulder bags are the perfect companion for business trips, allowing users to keep everything within reach without taking up much space. You can create your own personalized messenger bags in minutes and before you know it, onlookers will be asking about your logo and brand. Order your custom messenger bags in bulk today!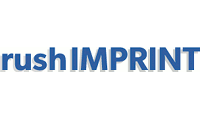 Loading...
All Kinds of Custom Messenger Bags

At rushIMPRINT, we understand that personalized messenger bags are not one-size-fits-all. That's why our team offers a robust selection of bags that are sure to suit any brand. If you're planning on buying custom messenger bags in bulk for a large group of colleagues, friends or clients, we offer a few inexpensive messenger bags that are available for less than $10 each. For a more premium product, we also offer a few designs that are more intricate, featuring more pockets, zippers, and attachments. Be sure to explore all of our customized messenger bags before choosing a favorite.




Messenger Bags as Memorable Gifts

Custom messenger bags are designed to be taken places, which can do wonders for your brand. Whenever these bags go, they'll be showcasing your brand every step of the way. If you want to really "wow" one of your clients or customers, a messenger bag with your logo as a gift can really do the trick. Furthermore, outfitting your team with these bags is a great way to show appreciation for your employees while allowing them to show off your logo while on a business trip.

 

Create a Professional Look

High-quality messenger bags with logos are a sign of status, and a great way to help your team stand out at trade shows. If you want to take it a step further, you can even create a fully branded look by integrating a few other branded products at rushIMPRINT. Design your own custom dress shirts to outfit your team with a professional look that features your logo. Throw in a custom coffee mug, and pretty soon your team will be dressed for success.




The rushIMPRINT Advantage

When you work with our team, you'll be able to enjoy high-quality products and printing for all of your custom messenger bags and other branded merchandise. We stay ahead of the pack by offering fast turnaround times, gift packaging, and best-in-class customer service. Years of customer service has earned us an "Excellent" rating on Trustpilot, which we uphold with pride. Call or contact us today and our team will help create the perfect design for your custom messenger bags. Don't wait, rushIMPRINT it!