Email Us
info@rushimprint.com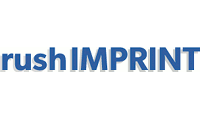 Loading...
>

>

>
Messenger Bags
Item #3005
Messenger Bags
Item #3544
Casual Friday Messenger Brief
Item #711203
OGIO Jack Packs Messenger
Item #417015
OGIO Upton Messenger
Item #117023
OGIO Voyager Messenger
Item #711207
OGIO Corporate City Corp
Item #2362
Impact Vertical Computer Messenger Bags
Item #417003
OGIO Element Messenger
Item #SOMA
Soma Messenger
Custom Personalized Messenger Bags
Having custom messenger bags made with your company logo is a good way to spread the word about what your company can provide because the advertisement will move. As the person travels from one place to the next, they will bring the bag with them. This is how promotional messenger bags can be so much more effective than other types of stationary advertising. Instead of hoping that people come to the advertisement, you will be bringing it to them. Even if you are not using these to advertise but just to promote company loyalty, they can be very effective.
One thing that you should consider when you are designing your promotional messenger bags is how much information you want to include. You might be best to go with simply the company logo so that it looks clean and attractive. You might be able to fit in a little bit of contact information, such as your web address, if you want the bag to help drive people to your site. It is important not too put too much information, however, as this will both make the bag look unattractive and keep people from wanting to read everything.
Another thing that needs to be considered when you are looking at custom messenger bags is the placement. Remember that the strap will often be covered by the person's hair; it could also be twisted so that half of it is hidden. In the same way, half of the bag will be pressed against the person's side. Print the logo where it can be seen.