Custom Notebooks
Even in the digital age, the magic of putting pen to paper has never truly gone away. Equipping writers, students, artists, and office staff with custom journals is a great way to present your brand to onlookers. At rushIMPRINT, we offer all kinds of luxurious custom Moleskine notebooks, custom spiral notebooks, and personalized leather journals that serve as unique branding opportunities, bound to leave an impression on your clients.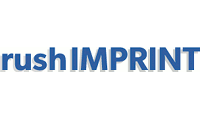 Loading...
The Uses Of Custom Notebooks

Every day thousands of people at conferences, sitting in class, or working in the office need to take notes. Make sure they keep your company in mind by setting them up with your brand's personalized notebooks.

Prove that you know how to meet a prospective client's needs before you even go into business with them. Pair a personalized leather notebook with custom writing equipment, like pens and pencils, to keep their office well-stocked while always reminding them of you.

 

Personalized Notebooks Send a Message

Personalized notebooks are thoughtful promotional products that send a clear message to clients or employees. By gifting a custom notebook with your logo to an associate, you're building a relationship. Whether it's a reward for excellent employees or a promotional item to give to clients, personalized notebooks are marketing materials that are a step above the rest.

 

A Variety of Custom Notebooks

Our selection of custom notebooks includes woodgrain, spiral notebooks, softcover, Moleskine, pearlescent, bamboo, and eco-friendly promotional notebooks. With nearly a dozen varieties of custom spiral notebooks alone, perhaps the most difficult step is picking a favorite! Find the style that best fits your brand and create a one-of-a-kind custom notebook that draws attention. 

 

The rushIMPRINT Advantage

Whether you're getting branded notebooks or something else, rushIMPRINT is the best place for all of your promotional needs.

We're a family business with a world-class customer service team. We can send art proofs within hours, and ship products, like custom journals, within a few days. We even have a rush service! Buy custom notebooks now, and be amazed by just how good this small business can be!
Custom Notebooks FAQ
How big are the custom notebooks? How many pages?
All of our custom notebooks vary in size, but many of them will be in the 5" x 7" range. Most custom notebooks have 50-80 pages in them, but some go up to 400. Each type of personalized notebook has its page count and dimensions listed on the product page, so you'll know the exact size before making a purchase.
What can I do with my personalized notebook?
The opportunities are endless with these custom notebooks. After ordering your custom notebooks in bulk, you can hand them out at your office or a large convention. People love free stuff, and small portable notebooks are extremely useful while on the go. Promotional notebooks leave a lasting impression!
How much do custom notebooks cost at rushIMPRINT?
Since we offer such a diverse selection of personalized notebooks, you'll see that our prices vary as well. Some of our more high-end, Moleskine notebooks are over $30 each while our more inexpensive, custom mini notebooks can be as affordable as $1 each.
What kinds of unique personalized notebooks are available?
We offer over 40 different kinds of custom notebooks that come in dozens of different colors. We supply a combination of hard-bound and spiral personalized notebooks. Some of our popular notebook designs are the personalized leather notebooks and our light, eco-friendly notebooks. We also have a few custom notebooks that come with their own pens.
Where will my logo or design go onto the custom notebook?
Your design will be front and center of your promotional notebooks. If you'd like more detail and a reliable visual, our team at rushIMPRINT is also happy to create proofs before you make a purchase. We can usually deliver art proofs for branded notebooks within a few hours.
How long will it take to receive my personalized notebooks?
Most of our custom gear can be prepared in less than a week before we ship it to you. If you need your custom notebooks even faster, look out for Rush Available products. These items can be prepared in two days or less and will be sent out immediately after.