Email Us
info@rushimprint.com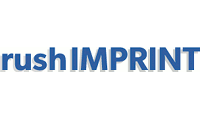 Loading...
>

>

>
Notebooks
Eco Spiral Notebook and Pen
5" x 7" Recycled Pocket Notebook
Custom Coloring Books - Doodle Therapy
Accent Sticky Flag Booklet
Eco Single Meeting Notebook
Custom Personalized Notebooks
Custom Notebooks
Custom notebooks make a great giveaway at tradeshows, conventions and local events, as well as a good item for sale. A personalized notebook is used by almost everyone, from students to politicians! These imprinted notebooks come in all sizes, from small ones that can be carried in a shirt pocket, to large ones for use on a desktop. These custom notebooks can come in a wide variety of colors and patterns, and in several styles of bindings. Notebooks are carried around, displaying your information or logo to a large number of potential customers. Imprinted notebooks remind your customers of your company every time they are used. They can be imprinted with a school or team name and sold for an added stream of revenue. A best selling personalized notebook is the Post Spiral Notebook Snap closure Post Spiral notebooks provide an excellent contact point for the younger audience. With plastic cover, fold over flap, the junior-sized spiral bound notebook is a handy promotional tool. The JR. EXECUTIVE NOTEBOOK contains 30 sheets of 5"w x 7"h lined note pad paper (refillable) an inside pocket, a pen loop and business card holder. This imprinted notebook will be carried around displaying your logo for repeat advertising. And what better advertising than someone that you know using the product? The repeat advertising that you get from this personalized notebook will go a long way in your advertising efforts. When you provide your employees or potential customers with a tangible item that they can use at home, in the office, at the beach or wherever they might be, you guarantee yourself a lasting commercial advertisement. Custom Notebooks are seen not only by your customers, but also by those they come in contact with. Many people today are very concerned with environmental issues. Being environmentally correct shows that you are a professional and concerned business. When you are searching for the best promotional item for the next tradeshow or convention, consider "gon green" as an option to set you apart from the competition. The RECYCLE DIE CUT NOTEBOOK: GLOBE < /a> shows you as an environmentally conscious business and gets your company information across at the same time. The recycled Hard Cover Notebook with Die Cut Cover Design of the Earth includes 80 Sheets of 100% Post Consumer Recycled Lined Notebook Paper with an Elastic Pen Loop and Matching Pen. The pen is also Made of Recycled Materials and Includes Black Ink. Another effective environmentally correct custom notebook is the THE ECO SPIRAL NOTEBOOK & PEN. This spiral notebook with matching ballpoint pen includes 60 ruled pages and matching color elastic pen loop. Everyone likes a small notebook to slip in a pocket or purse that will be unobtrusive but handy when they need it. A good personalized notebook for this purpose is the MINI SPIRAL NOTEBOOK this small but handy 60 Page Unlined Notebook will be carried everywhere, and your logo imprinted on it will be easily noticed. A great marketing tool and inexpensive enough to not break your advertising budget! Personalized notebooks are a promotional item that will be kept and used over and over, unlike items such as flyers which are frequently used as giveaways at tradeshows and conventions. This makes them a worthwhile marketing and advertising tool that will provide you an excellent return on your investment. If you prefer a sturdier and more substantial custom notebook, one that will continue to be carried for years to come, and therefore will be advertising your company again and again, you might consider the EXECUTIVE VINTAGE LEATHER WRITING PAD With a large imprint area of 6" x 9", this classic leather writing pad has an inside flap ideal for personalization. It is a multi-pocket organizer with two pen loops (pens not included). It includes an 8" x 11" paper pad. Imprinted notebooks can also be targeted towards specific groups, such as students, teams, or professional groups. These custom notebooks can either be given away at events, or for added company revenue can be sold to schools or teams for them to resell. The COLLEGE HOODIE NOTEBOOK is a perfect example of this type of logo notebook. It has a large imprint area of 5" x 3.5" to make your logo easily and readily visible. The 70 sheet College ruled hoodie notebook with matching pen is made to be carried from place to place for easy use. It will advertise your business for a lot longer than such throwaway promotional products as flyers and business cards. Add a custom notebook like the Hoodie notebook to your next advertising campaign. Custom notebooks are a powerful promotional tool. A good promotional product serves several purposes. It promotes goodwill to your customers and employees, reinforces the marketing of existing products and services; it can recognize employee performance, promote trade show traffic, and introduce new products and services. Whatever the aim of your marketing campaign may be, custom notebooks do this job exceptionally well. Businesses that giveaway promotional notebooks as part of their marketing campaign greatly increase their opportunities for increased customer base, increased reputation, and increased revenue. Promotional items can also serve as a continuing stream of income for a business. Some companies choose to sell their custom items rather than using them just as giveaways. Examples of this are school teams, sports teams, and local businesses such as ski boat rentals and amusement parks. When you are making your decision as to what the best investment would be for your hard earned advertising money, an honest evaluation will tell you, rushIMPRINTs custom notebooks are your best solution. Imprinted notebooks are the perfect solution when searching for a way to get your company information in front of a large group of people. Any place where a large number of people are gathered, whether on the beach, in the shopping mall, or at sports events, a promotional notebook will get your message across in a very noticeable manner. Order your custom notebook online or call one of our customer support specialists today at 1- 866-277-RUSH (7874).