Email Us
info@rushimprint.com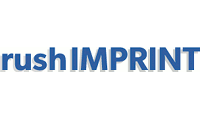 Loading...
>

>

>

>
Padfolios
Item #CRESTJR
Jr. Executive Crescent Padfolios
Item #CRESTEX
Executive Crescent Padfolios
Item #LCURVEX
Executive L-Curve Padfolios
Item #6581
Non-Woven Large Padfolios
Item #6685
Heathered Padfolios
Item #6521
Non-Woven 8 1/2
Item #CATLINEX
Catalina Executive
Custom Personalized Padfolios
Providing high quality promotional padfolios, imprinted and shipped within 3 days! We have the fastest delivery and great pricing for all the custom imprinted padfolios you see below. If you have any questions about our padfolios or about our ordering process, please call our sales department at 1-866-277-RUSH (7874).