Paper Bags
Two things are true about every workplace or office: we need to carry things, and we love goods branded with the company logo. At rushIMPRINT, you can have both with our range of paper bags! We offer paper bags with logos that allow you to show your unique design, give your brand fantastic exposure, carry some swag, and be kind to the planet. rushIMPRINT has a great selection of custom brown paper bags for conferences, events, and gift giveaways.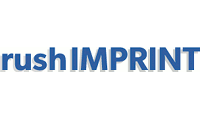 Loading...
Functional Marketing Done Right

Brown bags are a staple of marketing, and can function as well as a carry-all as they can a billboard. Advertise your brand with every happy customer via custom brown paper bags.

Capitalize on Quality with Our Experts

Get the very best out of your personalized paper bags with logos. Ask the experts at rushIMPRINT to help with by lending their custom printing expertise.

Give Your Brand Daily Exposure

Few branding items have the same power to bridge everyday use and memorable impact as paper bags with logos.

Fantastic for Conferences, Sales, Giveaways and More!

For big conferences or daily sales, giveaways or product packages, a custom and chic stock of custom brown paper bags is essential.
Make the most of low-cost, effective advertising and elevate your brand with paper bags with logos from rushIMPRINT. Call or contact us via email to help find your perfect design! Have a design you love? You can also upload your design and order online now. Don't wait: rushIMPRINT it!