Email Us
info@rushimprint.com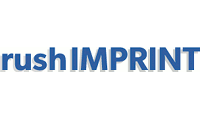 Loading...
>

>

>
Custom Imprinted Promotional Pencils
Promotional products can help potential clients remember your business and find your contact information. Many writing utensils end up being shared, so additional clients may learn of your business beyond the original person a pencil was given to. Promotional pencils can be useful for those times when a person wants to reach for a pencil rather than a pen. Everyone makes mistakes and pencils make them easier to correct! These custom pencils, when imprinted with a logo, such as a school\'s logo, make a great giveaway to students on their first or last day of classes.
Business names and logos can be printed on wooden pencils or on mechanical pencils. Colorful pencils, especially pencils in company colors, are popular promotional pencils for customization as are pencils in fun shapes. These pencils can be ordered and distributed by the thousands.
Custom pencils can be useful and attention-grabbing. Company colors and business names and logos can adorn number two pencils with white erasers, which are useful for students when taking standardized tests and popular with other users as well. Pencils, or bentcils, also come in with standard number two lead and with white erasers -- but they have a fun twist.
Bentcils are bent into different shapes rather than being shaped as a straight line. Bencils come in various designs, including designs that are bent at the top to form the shapes of different numbers, airplanes, apples and dog bones. Bentcils are eye-catching and interesting; they are especially popular with children — they\'re certainly a unique giveaway. Business owners can use bentcils to promote their businesses by selecting a bentcil shape that is related to what they do and having their business name and logo printed on the pencils themselves.
Custom pencils come in a variety of styles and designs and are personalized to the business being promoted. The best promotional pencils for a business will depend on that business\'s target market, but the selection of pencils available for customization makes it possible to choose a style and design appropriate for any potential client. These small items can capture the attention of potential customers in a big way and come at a very reasonable price that won\'t break the bank!