Pocket Calendars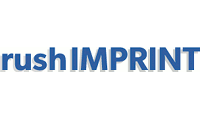 Loading...
Custom Imprinted Promotional Pocket Calendars
Calendars in themselves are very good types of promotional items to hand out. Pocket calendars are even better because they can fit right into one's pocket. When people receive custom pocket calendars they can use them on a daily basis to help keep their life organized, making them usable as a daily-reference. Many consumers enjoy receiving these types of promotional calendars as a gift because they are not inconvenient to carry around.
As far as promotional pocket calendars being advantageous for the business handing them out, the benefits are high in number. For starters, the space within these types of calendars can be maximized for any type of branding needs and wants, while at the same time leaving enough space for the calendar templates to be printed.
Custom pocket calendars are wonderful to use as event promotional items too. On each page of the calendars, event and brand advertisements can be placed, making the calendars wonderful items to increase brand awareness while at the same time increasing awareness about special occasion functions that are occurring.
There is a wide range of designs that can be utilized to create customized pocket calendars, which ensures any type of business that a calendar can suit their promotional needs and preferences.
Many businesses have endured the benefits of handing out these types of customized calendars. Since these types of calendars help increase brand awareness, one of their most advantageous aspects is they help fuel profit levels as well. With so many reasons to use promotional pocket calendars and there affordable prices, there really is no reason not to give them a try.