Custom Polo Shirts: Short Sleeves
Custom Polo Shirts
Perfect for employee uniforms or client giveaways, customized polo shirts with a sleeve imprint are a fashionable and comfortable way to make sure that your brand is being represented in the best way possible. Unlike traditional dress shirts, custom golf polos are comfortable and flexible while still being attractive and professional, making them ideal for just about any promotional event!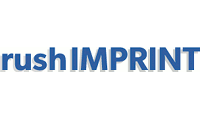 Loading...
Cool Company Branding

The area for your logo on imprinted shirts may not be massive, but it's still easily visible. That means they always look classy, which makes employees and clients alike actually want to wear them out and about. Your brand's reach increases dramatically when giftees are proud to represent your brand, and potential customers are more likely to take notice when they're looking at something that looks good.

 

Complete The Look

A branded polo with sleeve imprint is a classic uniform look, so make sure to buy your shirts with all the workwear your employees might need. Or help them bring your imprinted shirts somewhere fun like the golf course by gifting them as part of a package with golf towels and umbrellas.

Confidence In rushIMPRINT

If you're looking for a company that puts personalized attention into every order, you've found it in rushIMPRINT. As a family-owned business, we know how important branding can be for companies large and small.

That's why we do everything in our power to make you feel confident in buying your branding items from us. We send art proofs within hours and turn most orders around in 1-3 days.

If you have any additional questions, don't hesitate to contact us! We pride ourselves on offering top-notch customer service, so it would be our pleasure to help you in any way we can.