Email Us
info@rushimprint.com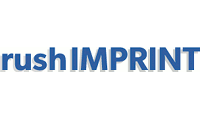 Loading...
>

>

>
Short Sleeve
Item #88181
Origin Core365 Men's Performance Pique Polo
Item #TM16398
Men's - Dade Short Sleeve Polo
Item #TM96398
Women's - Dade Short Sleeve Polo (Knit, Lights)
Item #373749
Nike Golf - Dri-FIT Pebble Texture Polo
Item #527807
Nike Dri-FIT Graphic Polo
Item #1283975
Under Armour Ladies' Team Colorblock Polo
Item #1261172
Under Armour Men's Corp Peformance Polo
Item #OG110
OGIO Mens Optic Polo
Custom Promotional Short Sleeve Shirts
Quality-looking and classy promotional polos with your shining logo will make a great conversation piece and a tasteful gift that builds your brandname fidelity daily! We guarantee up to 1-day turnaround on all the imprinted polo shirts you see below. If you have any questions about our promotional polos or about our ordering process, please call our sales department at 1-866-277-RUSH (7874).