Custom Promotional Clips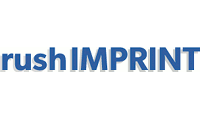 Loading...
Custom Imprinted Promotional Power Clips
A custom clip magnet is an affordable option to promote any business. It can easily be added to a customer's welcome packet, given out at trade shows, and distributed to clients. It can also be given as a thank you to other business associates, a give-away to celebrate a special occasion, or given to employees to thank them for their hard work. The size of the promotional clip magnet makes it easy to store and have on hand to give out when an opportunity arises.
A custom clip magnet will stick to most metal surfaces. It is great for home or office use. The magnets can be used on refrigerators, dishwashers and other metal surfaced home appliances. It can also stick to file cabinets and other metal surfaces. The promotional clip magnet is practical, handy, and a cost effective option to advertise and gain exposure for any business.
A custom clip magnet is a great multi-purpose item that will be used over and over. It can be used at both home and office to easily display important papers, memos, receipts and reminders. It can be used to organize important papers and ensure important items are never lost again by hanging them in a prominent area. It can also be used to hold children's artwork, homework, family pictures, take-out coupons and calendars. Another great use for the promotional clip magnet is to seal open bags of chips or other snacks. The possible uses for this handy and practical magnet are endless.