Custom Embroidered Quarter-Zip Sweatshirts With Your Logo
As the weather shifts, a crisp chill fills the air and leaves begin to turn, a change in wardrobe is in order. Luckily, you can still keep your customized designs alive with customquarter-zip sweaters and pullovers. Flattering gear with warmth in mind is perfect for sweater weather, and for a display of professional logos, showing off your company and your style. rushIMPRINT has a great selection of microfleece, quarter zip, and long sleeve tops to brand and customize for your companies' marketing and event purposes!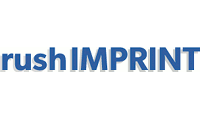 Loading...
Perfect for Employees and Customers Alike

Discover custom quarter-zip sweatshirts that fit your company culture or event! High-quality embroidered quarter-zip sweatshirts give an elevated flair to any networking campaign.

These sweatshirts are a great way to casually dress down while staying professional at the office. They are also great for giveaways, contests, or even selling them to customers as branded merchandise!

Use Your Own Logo

Bring some style to your gear with custom quarter-zip sweatshirts and apparel. These sweatshirts will pair perfectly with a branded t-shirt, sunglasses, or even a customized mug!

Branding on a Rush

Is your event coming up fast? We have thousands of items that ship in as little as one business day!
Custom Embroidered Quarter-Zip Sweatshirts With Your Logo FAQ
What sizes of custom quarter-zip pullovers are available for order?
Each of our logoed quarter-zip sweatshirts come in a multitude of sizes so that you can accommodate just about anyone. Some go from extra small all the way up to 6x extra large. Once you've picked your favorite quarter-zip, you'll be prompted to pick which sizes you'd like in your order.
When I order custom quarter-zip pullovers to give away, how will they impact my branding?
Whenever someone walks around with one of your newly customized quarter-zip sweatshirts, they'll serve as a walking billboard, promoting your brand wherever they go. By handing out custom pullovers, even more people will see your brand.
What colors of quarter-zip sweatshirts can I choose from?
Each of our quarter-zip pullovers come with their own unique selection of color pallets (some have nearly a dozen options!) to choose from. However, if you can't find the color or style you're searching for, also be sure to browse through our custom hoodies and full-zip sweatshirts for an even greater selection.
How many custom sweatshirts can I order at once?
When you order custom quarter-zip pullover sweatshirts from rushIMPRINT, there's no maximum number of units you can purchase. Most orders, however, require a minimum number of sweatshirts (usually anywhere from six to twelve).
What brands of quarter-zip sweatshirts can I customize at rushIMPRINT?
We offer all kinds of customizable sweatshirts from brands that you can trust. You'll find quarter-zip pullovers from Elevate, Sport-Tek, and Port Authority, to name a few. Try searching for brand specific clothes to speed up your search.
How expensive are logoed quarter-zip sweaters?
Our custom quarter-zip sweatshirts range in price anywhere from $20 to $40 each. Keep in mind that the price-per-unit will decrease if you purchase even more logoed quarter-zips at once. Also be sure to search for specifically priced sweatshirts if you're on a budget.