Custom Quarter Zip Sweatshirts
Custom quarter-zip pullovers are great custom apparel gifts during the fall and winter months. We offer dozens of different styles of custom quarter-zip fleece and wind shirts. Personalize a quarter-zip sweatshirt at rushIMPRINT and you'll be able to choose from dozens of products with their own unique styles.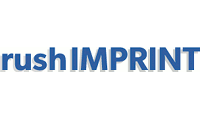 Loading...
Styles & Materials

Our custom quarter-zip pullovers come in fleece and windbreaker styles. Don't forget that each of our custom quarter-zip pullovers can be designed with the colors and graphics of your choice. So once you pick your favorite custom quarter-zip fleece or wind shirt, you'll be able to truly make it your own.




Seasonal Marketing Devices

When the weather starts to cool down, long-sleeve branded apparel becomes more appealing for marketers. Customized fleece jackets with a quarter-zip are great gifts for employees during the fall. Your team members will love a premium gift from their employer and will represent your brand wherever they go.

 

Branded Apparel for the Outdoors

In addition to our custom quarter-zip pullovers, rushIMPRINT offers a variety of other customizable clothes for the outdoors. If you're heading out on a winter trip with family or co-workers, you can shop for insulated jackets for the group. If you're anticipating wet and chilly weather, we also supply customizable windbreakers and rain jackets to explore.




rushIMPRINT's Guarantee

As a family-owned business, we take pride in our dedication to quality and detail. We understand the importance of branding, so our team takes the time to ensure that every order is up to par. We want your customized fleece jackets and other apparel to be exactly what you envision, so if you have any questions, please contact our team and we'll help you find a solution. Don't Wait. rushIMPRINT It!