Custom Sling Bag
Custom sling bags are sporty, branded items that will prominently show off your logo wherever your employees, customers, or clients travel. Choose from our selection of branded sling bags and sling backpacks before creating a stunning marketing opportunity that will draw attention. A personalized sling bag is small, lightweight, and maneuverable, making them the perfect choice for a quick trip to the gym, a short hike, or any other journey where a large bag might be too cumbersome. Get started on your order of custom sling bags for men and women today!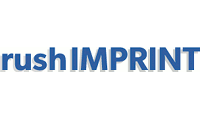 Loading...
Travel-Ready Custom Sling Bags

Custom sling bags are great grab-and-go bags that people love to take on day trips through big cities, hiking adventures, or sporting events. Unlike a tote bag, a custom sling pack will stay securely over your shoulder while you're out and about. With a custom sling bag from rushIMPRINT, you'll have a sleek, well-designed bag that will highlight your company logo. Wherever people travel with your branded sling bags, they'll draw eyes and attention to your business. Our professional custom sling bags give brands the edge!




Personalized Sling Bags Make Great Client Gifts

Want to thank a client for their loyalty and dedication to your business? Our personalized sling bags make a great gift idea! Since they're so inexpensive when buying in bulk, you can hand your branded sling bags to all of your most loyal customers. Add some other branded merchandise, like custom drinkware or custom clothing to the bag, and you'll have a personalized gift that clients will adore.

Raffle Off Your Custom Sling Backpacks

One of the great things about custom sling backpacks is their sleek design and appeal. They're small, lightweight, and easy to carry. Paired with an eye-catching design of your choosing, people will love to get their hands on one of these branded sling bags. That's why our custom sling backpacks make terrific raffle items. Raffle off a set of sling bags with your logo at a trade show or as a way to motivate employees. 




Gear Up With rushIMPRINT

It's no secret! Branded merchandise, like these personalized sling bags, add a level of professionalism and provide multiple marketing opportunities for businesses. At rushIMPRINT, we're dedicated to making your business stand out from the crowd. Outfit your employees with custom bags and custom workwear as a new avenue for marketing while on the job. Contact us for more information on the rushIMPRINT advantage.
Custom Sling Bag FAQ
What is a custom sling bag?
Simply put, a custom sling bag is a bag that's designed to be worn across the back. It includes a cross-shoulder strap that helps it sit comfortably. Different types of custom sling bags will more closely resemble backpacks or fanny packs.
How to wear a custom sling bag?
Slide the strap of your custom sling bag over one shoulder. The bag should then sit about midway across your back. If needed, you could also reverse your custom sling bag and wear it across your chest.
How do you make a custom sling bag?
We make our order process quick and easy! Select your preferred custom sling bag style, then set a color and quantity, enter your zip code, and either upload your company logo or design a new one using our handy tool! Once you're done, you can submit your order, and our team will start working on your customized sling backpacks and bags.
Is there a minimum order on personalized sling bags?
Yes, we do have minimums, and they vary based on style preferences. We offer several personalized sling bag styles that start with minimum orders of 15 or 25 units. You'll be able to see exactly how many logo sling bags are required for an order before you start the customization process.
Are custom sling bags better than backpacks?
Custom sling bags provide some benefits that traditional custom backpacks don't. Since they are smaller and sit across the mid-back, custom sling packs are better for warmer weather. Custom sling bags allow your back to breathe more, so you won't sweat as you would with traditional backpacks. They also are easier to carry and transport, which makes them ideal for day trips.
Can a custom sling bag hold a tablet?
Though custom sling bags are smaller, many of them are able to hold a tablet. Just check the dimensions of your tablet against the size of the personalized sling bag. If our custom sling bags don't cut it, you can also browse our selection of custom laptop and tablet bags.