Custom Gym Bags & Sports Bags
Creating custom gym bags and sports bags is a great way to promote your brand while providing your customers a gift that they'll use time and time again. Handing out these premium gifts to fitness enthusiasts will help build a positive relationship with your customers for years to come. Differentiate yourself from the competition and create personalized gym bags with rushIMPRINT today.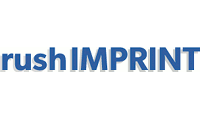 Loading...
Get the Word Out with Logo Gym Bags

A great way to promote your new gym or athletic facility is to create personalized sports bags and hand them out to new customers. Promotional sports bags are a smart investment for gym owners, sports teams, and fitness brands that want to attract lifelong customers and fans. Most people will be ecstatic to get a free branded sports bag, using it during their day-to-day lives and telling friends about the great gift they received.




Brand Recognition from Custom Sports Bags

One of the main benefits of handing out custom gym bags and sports bags is that they offer a high level of brand recognition. Other branded merchandise, like custom pencils and pens, are less expensive and easier to distribute, but don't provide the same impact as a promotional sports bag. By creating a one-of-a-kind bag with your colors, logo, and messaging, you can create a lasting impression on your customers.

 

Pairing Your Custom Gym Bags

When giving your promotional sports bags to customers and employees, consider filling them up with other branded gifts as well. There are plenty of other promotional items that people can use while at the gym. Custom water bottles, for example, are a must for athletic brands of all kinds. You can also create your own line of custom t-shirts designed for athletics, further promoting your business.




The rushIMPRINT Advantage

At rushIMPRINT, we're dedicated to your company's success. When you work with our team, you'll discover how to use custom sports bags to promote your brand. Call or contact us today and we'll help create the perfect custom gym bag. Speed up the process by uploading your design and creating your order online. We take pride in your success, and will continue delivering the same level of high quality customer service for years to come. Why wait? rushIMPRINT it!