Email Us
info@rushimprint.com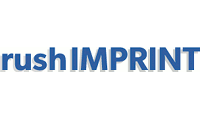 Loading...
>

>

>
Thermos Mugs
Item #5855
16 Oz. Stainless Steel Thermos
Item #91624
26 oz h2go force
Item #STH414S
14 oz. Easy Grip Stainless Thermos
Item #ST600
32 oz. Thermos with Handle
Item #STH414B
14 oz. Easy Grip Thermos
Item #ST450
24 oz. Thermos
Personalized Promotional Thermos Mugs
Highly durable promotional thermoses from rushIMPRINT are a thoughtful and practical gift that builds and develops your brand name fidelity daily! We guarantee up to 1-day turnaround on all items. If you have any questions about our custom thermal bottles and flasks or about our ordering process, please call our sales department at 1-866-277-RUSH (7874).