Custom Duffel Bags for Travel
Custom duffel bags offer a versatile and fashionable solution for travelers, while also serving as an impactful marketing tool. At rushIMPRINT, you can easily design personalized bags to promote your brand on the go, thanks to our wide range of design options. Our personalized gym bags come with an array of features, such as side pockets, adjustable straps, and various material options like cotton, polyester, and polycanvas, ensuring functionality and style.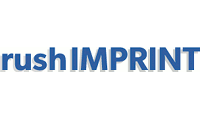 Loading...
Choose from single-color or full-color printing to add a more detailed logo to your travel duffel. We also offer embroidery for a durable and textured finish with a splash of color. Minimum order quantities start at as few as five units for some models to provide flexibility when ordering. Our wholesale duffel bag options ensure that you can bulk order duffel bags to meet larger quantities as well.

 

Custom travel duffel bags not only serve as effective marketing tools but also make excellent gifts for colleagues, employees, team members, and clients. They can be used for weekend getaways, trips to the gym, or as stylish accessories, adding personality to each bag.

Our customizable gym and duffel bags provide a practical and impactful way to showcase brand identity, team pride, or personal style. With a wide range of design options, materials, and features, you can create functional and fashionable bags that cater to various needs. Design your own duffel bag today!