Wall Calendars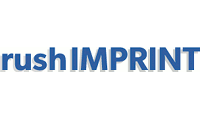 Loading...
Custom Personalized Wall Calendars
When it comes to promotion, business owners have their hands full. They must be concerned about what their competition is doing and, regardless of what they find, they have to do something better. If your goal is to get your company noticed, the one thing you should consider is utilizing the personalized appointment calendar in your business promotion.
No matter where you travel to, you are probably going to see someone carrying around their appointment calendar or they would have one on their desk. Most people consider them as one of their most important items. It lets them know where they have to be and what they have to do.
A personalized calendar has the capacity to completely change your business. Anytime someone carries their customized appointment calendar out in public, it will be your company name and logo that others see. It is a great way to get your company name in the spotlight.
Just one person carrying a customized appointment calendar give to them by your company could be seen in front of thousands of people. From the subway to the bus and their job and personal appointments, you could put your name in front of thousands of more in your target market.
What does this really mean for your business? Giving away a personalized appointment calendar to your customers and prospects could lead to increased sales and revenue. The more people that your company name is put in front of and the more your company will prosper.