Women's Customized Shirts
Shop from a variety of custom t-shirts for women at rushIMPRINT. We offer dozens of custom shirts for you to customize and design to your liking. Each of our women's customized shirts come in multiple styles and sizes, allowing you to personalize them to your liking. Browse our inventory and find the custom women's shit that suits you.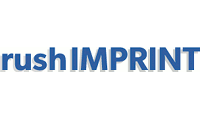 Loading...
Giveaways for Women's Events

Next time you head to a trade show or festival of sorts, be sure to bring along a batch of custom t-shirts for women. Giving out personalized shirts will boost your brand lift as people walk around, showing off your logo. People love free items, and free custom shirts for women will be no different.




Custom Apparel for Women

If you're shopping for custom women's apparel in general, rushIMPRINT has an entire section of clothing fitted just for ladies. In addition to our custom t-shirts for women, we also offer a wide variety of lightweight jackets and hoodies that are made for women. You'll also find women's heavy coats and vests in every size.

Lots of Custom Women's Shirts

When it comes to t-shirt printing for women, rushIMPRINT offers a very diverse selection to shop from. We offer classic t-shirts, v-neck shirts, tank tops, long sleeve shirts and more. Each of our custom shirts for women can also be personalized with the colors of your choice. Simply click on your favorite design to start personalizing your women's shirts.




Working with rushIMPRINT

Our team is dedicated to providing top notch customer service and premium customized gear. Over the years, we've accumulated over 300 reviews on TrustPilot, and have earned an excellent rating. If you need any help with a design for your custom women's t-shirts (or any other rushIMPRINT products), our team of designers are here to help. We invite you to contact our team if you have any questions.