rushIMPRINT offers a set of irresistible promotional USB flash drives that absolutely will not be refused by any of your potential clients you would like to keep connected to your brand for a long time and in a meaningful way. The promotional USB includes custom logos printed on the USB sticks and cards.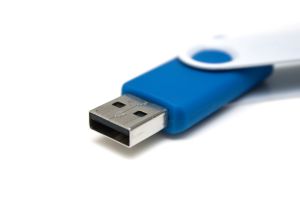 The USB promo flash drives come in different styles and colors attractive to wide audiences. They are both fun and valuable as they are tremendously useful in these computational times and are perfect for transporting the relevant data files of your (potential) clients, associating your brand image printed on the promotional custom logo USB with the efficiency of the product or service you are promoting. You can choose from different styles depending on the type of audience, the most basic ones are the classic Fold Out Flash Drive, available in 1 and 16 GBs.
There are also the practical Alloy Series USB cards that can be easily carried in the wallet, or the more functional option with dual function which features a USB flash drive pen that includes a laser pointer for presentations–this one is certainly perfect for your executive or academic clients.
In case you want to make an impression with the latest in portability and miniaturization, while at the same time maintaining a visually stunning presentation, the custom USB card presented on the wafer series are probably your best option. They offer a large area for displaying your brand information and contact details while being just 2.3 mm thick and perfectly portable in a purse or wallet. Without a doubt, these promo flash drive is a great and affordable way to let your customers bring your brand with them wherever they go, while associating your image with the functionality of these handy devices.