Custom Sports Jackets
Custom sports jackets are a great piece of lightweight apparel for you to distribute at tradeshows or amongst employees. We offer dozens of different styles of custom athletic jackets for you to personalize to your liking. Shop with rushIMPRINT today.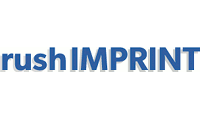 Loading...
Branding On the Go

Take your logo out onto the track with personalized athletic wear. A custom sports jacket will turn heads while you're playing basketball, going for a jog, or spending any amount of time outdoors. All of our personalized athletic wear is comfortable while moving, so spread the word as you cross the finish line.




Men's & Women's Custom Sports Jackets

Amongst our dozens of varieties of custom athletic jackets, you'll find a diverse catalog of jackets that suit just about everyone. For starters, we offer specialty men's and women's athletic wear in all sizes. Each of these pieces of custom apparel can also be customized in the color of your choice. 

 

Full Sporting Uniforms

In addition to your custom sports jacket, you can order other pieces of branded apparel to create a full sporting outfit. Start by creating a custom t-shirt or polo shirt that shows off your team name or logo. Next, you can create your own custom gym & sports bag to help your team keep their belongings in one place.




Imprint Fast

At rushIMPRINT, we'll create the branded products you need and deliver them fast. Our team can provide art proofs in less than a day and ship your order in less than a week. Despite our quick turnarounds, our speed will never compromise quality. After years of great service, we've achieved an "Excellent" rating on TrustPilot, and plan to keep up that same level of dedication for years to come. If you ever have questions about your order, contact us and we'll be happy to help find a solution.