Promotional Backpacks That Show Off Your Logo
On-the-go? Aren't we all! Today's fast-paced work, home, and school schedule means that having an easy-to-grab, sturdy carry-all is essential. Why not use an awesome backpack with abranded backpack logo to let your clientele know that you've got their back! While some swag can end up tossed and business cards fade, backpacks last forever — and always get put to use. That means whatever your unique logo happens to be, it'll be shown off on one of these great promotional backpacks for a long time to come.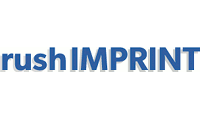 Loading...
For Prizes, Giveaways, and More!




Promotional backpacks are great for door prizes and raffles, giveaways and gear bags. Great gifts make networking easy. This incredible selection of backpacks makes finding the right items a walk in the park! Good thing you'll have a pack ready for outdoor fun!




Keep a stock of backpacks with branded backpack logos for brand-boosting at any corporate event.

Show Off Your Brand




Find the custom items for your brand at rushIMPRINT. In addition to backpacks with your logo, you'll find:

Contact us to find your perfect design and get your order in a rush!