Custom Balloons
Get the party started with custom balloons from rushIMPRINT. When you order from our website, you'll be able to choose from dozens of colored balloons to personalize with your logo, a slogan, or any fun design. Custom balloons are great for events of all kinds, from family reunions to professional conferences. Order your balloons in bulk today!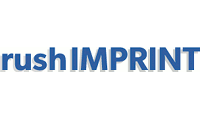 Loading...
Parties & Surprises of All Kinds

Make sure to decorate your next party with custom printed balloons with a certain theme or design. You can prepare for a company party with branded balloons that depict your company's logo or an upcoming product release. In addition to balloons with logos and slogans, you can also design balloons with a funny picture for a friend or even balloons with a touching photo at an anniversary. The possibilities are endless!




Balloons in All Colors, Shapes & Sizes

Before you make your own balloon, you'll need to choose a specific style of balloon. Our custom balloons come in a combination of latex rubber and microfoil, which tends to last slightly longer. Choose from balloons that are anywhere from 9 in. to 22 in. wide to stock your event. Once you have a preferred imprinted balloon design, you'll be able to select the balloon color and the imprint color before you order.

 

Custom Balloons at a Great Price

Across our selection of latex rubber balloons, you'll see that most are available for less than $1 each. This price point is great for those that want to stock a party venue with hundreds of colored balloons without breaking the budget. Some of the foil balloons are slightly more expensive, but have much lower minimums. These are a great choice if you'd prefer a few high-quality balloons that will float for weeks.




Branded Merchandise To Your Door

Our team is always trying to create an online experience that allows businesses and individuals to order custom promotional balloons quickly and effortlessly. You can place an order in minutes and our team will have art proofs for you in a few hours. After that, we'll start imprinting your one-of-a-kind balloons in bulk ahead of your event. You can contact rushIMPRINT today if you'd like to learn more about our process.