Beanies
Email Us
info@rushimprint.com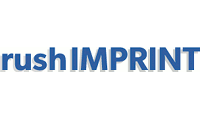 Loading...

Loading...
Custom Personalized Beanies
In today's fast paced society, overwhelmed by billboards and advertisements of all kinds, it is vital that your business be seen in order to be successful. What better way to do that than with a unique and functional gift that can be given to customers, potential customers, and employees alike? rushIMPRINT's custom beanies are the perfect way to allow your loyal customers as well as your employees to display your business' logo.
The custom beanies at rushIMPRINT.com come in several great styles to keep up with today's fashions, and can be emboidered, screen printed, or have a customer supplied emblem attached. These hats are of the highest quality and guaranteed to last. They're perfect for fall and winter months or year around if you live in a cold climate. They make a great trade show giveaway or a corporate gift in the winter time. Select from the standard beanies to the cuffed winter hats with your company logo on the front. It's a great way to grow your business and stay warm!
Our promotional winter hats come in one size fits all for bulk orders that can be given away at your next event, as well as customized sizes just to say thank you to your loyal customers and employees. With the selection of techniques to get your business's logo onto our hats, there is no end to the customization at your fingertips to get your business seen in a fun and unique way.
Browse our collection of unique promotional winter hats. They are the perfect way to get your business not only seen, but remembered. With a high quality, customizable item like these logo hats, businesses large and small will be prepared to win the loyalty of their customers and employees time after time.