Email Us
info@rushimprint.com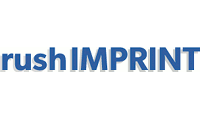 Loading...
>

>
Candies
Custom Oreos - Custom Cookies
Cake Truffles - Photo/Logo
1 oz. Header Bag - Gummy Bears
Eros Custom Chocolate Bar
Jolly Ranchers Candy Bag - 4" x 6"
Picture Puffs - Chocolate Marshmallows
Hearts Candy Bag - 4" x 3"
Gold Window Box of 4 Oreo Picture Cookies
Custom Personalized Candy
Logo candies from rushIMPRINT are surely the sweetest way to promote your brand! Our custom candies are a mark of true taste. Don't hesitate to contact our sales department at 1- 866-277-RUSH (7874) if you have more questions regarding our promotional candies!