Custom Shot Glasses
Design custom shot glasses with any logo or design that you can imagine. At rushIMPRINT, you can order custom shot glasses in bulk to sell or give away. These personalized shot glasses are great for businesses of all kinds that want to reward their employees or celebrate a milestone. You can make your own shot glasses on our website and order today.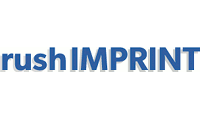 Loading...
Shot Glasses & More

rushIMPRINT offers custom shot glasses in a variety of different styles. Out of our "traditional" shot glasses, you'll see that our sizes range from 1.5 oz to 2.5 oz. Before you order, you'll be able to choose from all kinds of square, round, clear, frosted, and tall glasses. We also offer colored shot glasses for a little more excitement and portable shot glasses to help bring the fun on the go.




Get Ready for the Grand Opening

Branded shot glasses and other custom drinkware are great choices for new restaurants and bars that are planning a grand opening. Ordering custom shot glasses in bulk can help reinforce branding for your establishment. Selling or giving away printed shot glasses with your logo or company name will reinforce your branding any time someone pulls one out for a drink.

 

Events, Parties & Promotional Events

There's no better place to promote your business than a company celebration. Custom shot glasses are a must-have at all manner of events. Trade shows and any sort of public showing should come with some kind of shoppable merchandise that features your logo or slogan. Bring your shot glasses with logos, and you'll certainly leave an impression on some potential clientele and customers.




Promote With Branded Merchandise

Custom shot glasses and other types of branded merchandise allow businesses like yours to promote themselves, sell merch, and enrich their relationships with clientele. When onlookers at events and conventions receive your personalized shot glasses, they may start to take notice of your brand. Feel free to reach out to our team to learn more about how custom shot glasses and other branded gifts can transform your marketing strategy.