Email Us
info@rushimprint.com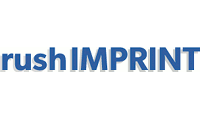 Loading...
>

>

>
Laptop Bags
Item #8670
Icon Wheeled Computer Bags
Custom Logo Imprinted Promo Computer Bags
With so many people using a laptop these days it is imperative for them to carry it with them when they are away from home. Whether they are using it at the office, on a construction site, or even at the coffee shop, there is a great need to have the information they need right at their fingertips. Convenience is a major reason to purchase a computer bag.
The answer to how the laptop is carried comes with computer bags. Just a few years ago there was no such thing, but today there are many styles of this necessary product. Computer bags may be as simple as a bag just made to carry a laptop. These were the first computer bags. They could also be larger with many additional compartments in which to put any other needed supplies such as a cell phone, notes, pens, calculators or anything else. With pockets and zippers these bags are extremely useful to keep organization for anyone carrying it around.
Computer bags are even nicer if they are custom computer bags. Custom computer bags will have the owner's initials or company logo on the outside to make it more personal. The personalized computer bags also come in many different styles and some different shades of color. These are great presents for the traveling salesman or as a B2B giveaway for existing clients.
The custom computer bags could also be backpacks also made specifically to carry a laptop and supplies. Personalized computer bags also make great gifts for customers of a business. These practical bags will keep the customer coming back for more business.