Mugs with Logos
Give clients, customers, and staff a reason to raise their glass when you provide high-quality branded drinkware in the form of promotional mugs. Whether you want to stock the office kitchen with coffee cups or provide business partners mugs with your logo, rushIMPRINT is here to make your vision a reality. Choose from a variety of sizes, shapes, colors, and materials to create your promotional mugs today!
Email Us
info@rushimprint.com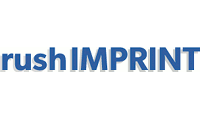 Loading...

Loading...
Beer, Coffee, & Tea!

At rushIMPRINT, we love using logo mugs for promotions and marketing. They're versatile, sturdy, and useful for nearly every person you give them to. From massive glass beer mugs to indestructible aluminum camping mugs, we have something that fits your company's brand and image.

Customize Your Promotional Mugs

Our team strives to make customization as quick and easy as possible. Once you figure out what type of logo mug you want, you can choose from set background colors to find the perfect one that enhances your logo. Upload your image and place your order to receive a free art proof of your design!

Make a Lasting Impression

Mugs are one of those things that nobody ever has enough of. You need coffee and tea mugs for the house, travel mugs for your commute, and even a mug for the office. Make a lasting impression when you choose a promotional mug that gets used over and over again.

Get More Guidance

We know that not everyone is a design expert, so rushIMPRINT offers you the collaborative services of our team of artists. Get advice on your logo and company name to ensure they fit on the mug you choose as well as the best colors to complement your design.