Personal Protective Equipment
Order Custom PPE
It's no secret that the modern workplace has been altered by current events and, like all good innovators, true entrepreneurs roll with the punches. PPE — or Personal Protective Equipment — once a staple selectively for those in themedical field, has become commonplace for all offices and workspaces. Rather than sending a card or catalogue, a more current business etiquette might see you sending out promotional hand sanitizer and masks. We're all in this together, and there's no better way to show your associates that than with custom PPE.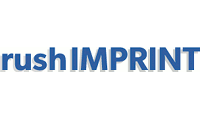 Loading...
Custom Face Shields and Masks




Face shields and masks are proven to have a beneficial effect in every workplace for clients and coworkers alike. Now is the perfect time to incorporate PPE like gloves, a custom face shield, or custom masks: a great addition to an office or conference gift bag.




At rushIMPRINT, we work with you to make sure your logo and brand name will fit perfectly on your custom face shield or other promotional PPE.

Promotional Hand Sanitizers




These customized sanitizer bottles are a great way to say "we care." Hand sanitizer kills almost 100% of the harmful germs that cause viruses like Covid-19, and are always handy — and healthful — to have around.




Our custom promotional hand sanitizer can be entirely personalized to show your company's brand, logo, or promotion in a fun, creative fashion. Custom face masks from rushIMPRINT are both memorable and useful. They're also convenient and can be taken anywhere.
Whether you're looking for branded polo shirts for employees or bags to give away at an event, we'll help you get the promotional merchandise you need fast. Call or contact us to help find your perfect design. You can also upload your artwork and order custom lighters online right away. Why wait? rushIMPRINT it!