Custom Plastic Bags
Plastic bags are an essential item for stores and shops everywhere, but customers are being encouraged to bring their own reusable bags. By customizing plastic bags with rushIMPRINT, you can provide durable, reusable promotional gifts at your next marketing event, as a trade show or corporate party. Personalized plastic bags with your logo could potentially be reused next time they need a convenient carry-all! Explore our selection of colors, sizes and styles to customize the perfect plastic bag with your company name and logo.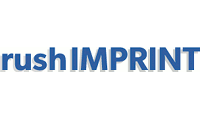 Loading...
Convenient Promotion for Events

Oftentimes when you attend a promotional event or tradeshow, you'll find individuals with so many gifts that they can't carry them all. By offering custom plastic bags with your logo, you'll be providing all of those potential clients a convenient carrying option while simultaneously promoting your brand.

Complete Customization

With rushIMPRINT, you have the option to fully customize your plastic bags with your favorite sizes, shapes and colors. Check out soft loop handle bags, die-cut options, and even drawstring bags. Also try our clear, frosted, and full-color bag treatments to create the custom plastic bag that best represents your company.

 

Have questions about your options? Reach out to our design team at any time!

Custom Plastic Bags for Any Event

Whether it's a more formal, corporate event or a fun and casual trade show, rushIMPRINT can provide you with the perfect personalized plastic bag. In addition to our plastic bags with logos, we also offer fabric options like:

rushIMPRINT Guarantee

We do more than provide high-quality custom prints - we also deliver free artwork services, packaging and kitting options, quick turnaround times, and even optional 24-hour rush jobs on select products.

 

Learn more about how we can help you promote your business when you shop our variety of products today.
Custom Plastic Bags FAQ
How do you customize plastic bags at rushIMPRINT?
There are a variety of customization options when you're creating your own personalized plastic bags. Start by choosing a design of your choice and choosing a color. Each plastic gift bag will have its own combination of up to a dozen colors. Next, you'll be able to choose your design. Upload your image or work with our design team to create any kind of graphic you'd like.
How much does it cost to make plastic bags with logos?
Creating promotional plastic bags varies in price depending on the bag you choose. Most of our bags will cost less than $1 each when you create a bulk order, but all varieties will cost somewhere in the range of $.50 to $3.
What size custom plastic bags do you offer?
We offer all manors of small, medium, and large custom plastic bags. Some of our smaller bags are 5 in. by 8 in. while our largest plastic gift bags are 18 in. by 20 in. or more. All of our bags will list their exact dimensions in the description, so you'll know how much they can carry before making a purchase.
How are custom plastic bags good for business marketing?
If you're running a retail store, custom printed plastic bags with your logo are a great tool for spreading your logo around and increasing brand visibility after every purchase. A custom plastic shopping bag has plenty of space for you to promote your brand and relay a message about what makes your business so great.
What other types of custom bags are available at rushIMPRINT?
In addition to our custom printed plastic bags, there are a number of other customizable retail bags for you to create at rushIMPRINT. Our custom paper bags are a great choice for brands that want to hand out a great number of bags at a high frequency. Alternatively, our custom grocery bags are reusable and make for great gifts.