Email Us
info@rushimprint.com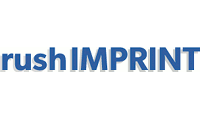 Loading...
Plastic Bags
Custom Imprinted Promotional Plastic Bags
When businesses look for promotional items on which to display their logos or slogans, one particularly useful and inexpensive item is surprisingly easy to overlook: custom plastic bags. Pens or pencils are a popular choice for a promotional product to pass out to consumers with good reason: everyone needs a writing instrument now and then, and pencils and pens are small, portable, and convenient. Unfortunately, they are also easy to lose and the small surface area they offer on which to display a logo means that only the one using the writing utensil is aware of its provider. Custom plastic bags have the advantages of custom pens without some of the potential drawbacks. Sturdy bags that stand out and are of a convenient size are endlessly versatile for consumers to re-use. As society places a stronger emphasis on environmental awareness, people are saving and reusing plastic bags much more. A custom plastic bag that displays a business's logo in a distinctive and attractive way therefore surpasses a mere promotional hand-out and becomes an excellent means of advertising without resorting to expensive commercials in print or on television.
The person carrying the bag is essentially communicating not only awareness of the company whose message it carries, but also the presence of a satisfied customer. Consumers are much more inclined to buy from a business about which they have personally heard good opinions. Custom plastic bags, whether with cut-out handles or a drawstring top, make an excellent means of promoting satisfaction in a company.