Rally and Sport Towels
Boost the office morale and keep dry with custom rally towels designed with your custom logo or image. These great towels are perfect for a day outdoors, and make great handouts or additions to swag bags for potential clients!
Email Us
info@rushimprint.com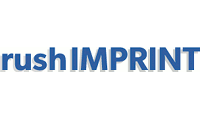 Loading...

Loading...
A Unique Networking Opportunity

Having a great set of printed towels for any event makes networking easy. Every beach party, outdoor sports event, or shop session now has a brand: and that brand is yours!

Marketing the Fun Way

These custom rally towels can be personalized to show your company's brand, logo or promotion in a fun, creative fashion. Custom towels from rushIMPRINT will elevate your corporate retreat or special event. They are lightweight and can be taken anywhere.

Browse the Range

With our vast selection, you can build an entire stock of custom rally towels, microfiber towels, cooling towels, and more!

Get Creative with Our Team!

Want to create a unique and awesome set of printed towels? Work with our team and find the best way to brand your custom items!
Find the perfect fit for your bulk custom printed towels today at rushIMPRINT. Call or contact us to help find the most suitable design! We want to make sure your custom items come with a custom experience. Ready to go? You can also upload your design and order custom rally towels online right away. Why wait? rushIMPRINT it!