Custom Rally Towels & Sports Towels
Boost morale and nurture company fandom with custom rally towels and sports towels. After ordering custom rally towels in bulk, you can distribute them to provide a casual, friendly aesthetic and atmosphere. Rally towels, also called rally rags, fan towels, sports towels, and spirit towels, can create connections and foster new relationships with potential customers and clients when distributed at sporting events! Get your logo seen with custom sports towels at professional events, on the golf course, and at other large, group settings. Order today!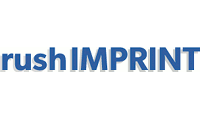 Loading...
Rally Towels: A Unique Networking Opportunity

Having a great set of custom rally towels ready for every event makes networking easy. Handing out a set of custom fan towels will help event goers cool down and beat the heat on especially sunny days. As they walk around for the rest of the day, the rally towel with your logo may catch someone's eye and spark up a conversation. Every beach party, outdoor sports event, or shop session now has a brand, and that brand is yours!

 

Custom Sports Towels: Marketing the Fun Way

These custom sports towels can be personalized to show your company's brand, logo, or promotion in a fun, creative fashion. Since they are lightweight and easy to carry, custom spirit towels can be given away at any event and can even help identify your team with matching colors. Custom towels from rushIMPRINT will elevate your corporate retreat or special event.

 

Order Personalized Rally Towels in Bulk

With our vast selection of custom sport towels and rally towels with logos, you can build an entire stock of microfiber towels, cooling towels, and rally towels in bulk! At rushIMPRINT, you can also create your own custom beach towels and custom golf towels with the same level of personalization.

 

Get Creative with Our Team!

Want to create a unique and awesome set of custom rally towels? Work with our team, and find the best way to brand your custom items! Custom rally and sport towels are just one of our many areas of branded merchandising. Be sure to also check out our custom apparel, custom drinkware, and hundreds of other items today.

 
Design one-of-a-kind rally rags at rushIMPRINT to take your branded marketing to the next level. Call or contact us to help find the most suitable design! We want to make sure your custom items come with a custom experience. Ready to go? You can also upload your design and order custom rally towels online right away. Why wait? rushIMPRINT it!
Custom Rally Towels & Sports Towels FAQ
How big are the customized rally towels that are available?
All of our rally towels with logos vary in size, but many of them will be approximately the size of a hand towel. Most of these towels are about a foot wide and between one and two feet long. Each variety of custom rally towel has its dimensions listed alongside the product, so you'll know exactly what you're getting before making a purchase.
What's the point of custom rally towels? Aren't they just hand towels?
You certainly can use your new rally towels to dry your hands! However, they're actually intended to be used as branding pieces. You can also bring your custom rally towels to parties and sporting events for people to wave above their heads in celebration.
How much does it cost to order custom rally towels with logos from rushIMPRINT?
We're confident that our prices are some of the best. Each of our custom sport towels and rally towels with logos has its own price range, but you'll find that some will cost less than $2 per unit. When you buy rally towels in bulk, the price per unit will decrease as you order more units.
What kinds of custom rally towels can I shop for at rushIMPRINT?
rushIMPRINT supplies over a dozen unique custom rally towel varieties, each with their own selection of colors and customizations. In addition to traditional personalized rally towels, we also supply a few that come in pouches or their own portable case. If you'd like to order rally towels that are larger in size, rushIMPRINT offers even more options on our Custom Towels page.
What parts of my personalized rally towels can I customize?
At rushIMPRINT, we're all about customization. In addition to uploading your logo, you can also customize your personalized rally towel's color to best suit your brand identity or event theme. Once you upload your logo or design, you can also add text and change the colors of your imprint to further personalize the final product. Some of these spirit towels will have multiple imprint areas to choose from, like the center of the towel, a corner, or on a container.
What is a rally towel?
A rally towel is an item of sports paraphernalia for fans to engage and connect with. Rally towels are used as symbols to identify with teams across a variety of different sports, and fans can often be seen waving rally towels during games and matches. To put it simply, it's a way for teams and fans to rally together.