Custom Trucker Hats
Show off your brand in a big way with custom trucker hats from rushIMPRINT. Our team offers all kinds of custom hats and other personalized apparel to help brands like yours expand their reach. Unlike our custom baseball caps, a custom trucker cap has a mesh backing that allows for more airflow. When you create your own trucker hat, sometimes called a mesh cap, you'll be able to display your logo proudly, wherever you go.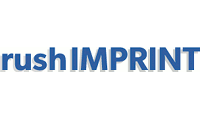 Loading...
Logo Trucker Hats For All

Some forms of branded apparel can be an inconvenience to distribute due to varying sizes and fittings, but embroidered trucker hats are one size fits all. Our custom trucker hats come equipped with adjustable straps on the back, allowing adults and children of all ages to enjoy your branded product. With this kind of flexibility, your custom trucker hats with logos are sure to fit all of your customers, your employees, and everyone at the convention.

 

Fully Customizable Mesh Hats

When you shop for custom embroidered trucker hats with rushIMPRINT, you'll have a plethora of options to choose. Our selection of logo trucker hats feature dozens of combinations of colors, styles and materials with a breathable netback cap design. You'll also be able to choose between flat bill or rounded bill trucker caps, each with their own sets of colors.

 

Mix & Match Branded Apparel

Combine your custom trucker caps with other personalized clothes from rushIMPRINT to create the perfect branded gift. Order custom t-shirts or custom sweatshirts in bulk so you and your team can show off their fully branded outfit wherever they go. You can also choose to order other types of custom hats alongside your trucker caps, such as personalized beanies, visors and baseball caps.

 

Our goal at rushIMPRINT is to ensure that every order is shipped on time at a price you won't find anywhere else. Our customer service team is so good, we've earned an excellent rating on Trustpilot after culminating hundreds of reviews. If you have any questions about your next order, contact our team and we'll be happy to help. Our team at rushIMPRINT will be happy to send you art proofs within a few hours and turn around the order in a few days.
Custom Trucker Hats FAQ
What colors of embroidered trucker hats can I shop for?
Each of our custom trucker hats can be customized with multiple color styles, allowing you to create a fully personalized hat that suits your brand or team colors. You'll also find camo trucker hats and multicolored hats that may better suit your color scheme. Be sure to check out each custom mesh hat's color combinations as you browse.
What brands of trucker hats can I order from rushIMPRINT?
We offer logoed trucker hats from many of the most popular hat retailers. You'll be able to create your own trucker hat with designs from Pacific Headwear, Port Authority and New Era, to name a few. Once you pick your favorite customizable trucker hat from one of your favorite brands, you'll be able to add a graphic, logo or slogan to make it your own.
What sizes of custom trucker hats are available for order?
Our custom trucker hats all come in the same size. However, each of them comes with an adjustable back strap that allows you to change their size on the fly. This means that all of our trucker hats are one-size-fits-all.
How much does it cost to order custom trucker hats in bulk?
Each of our customizable trucker caps have their own price tag, but you'll find that most are quite affordable when ordered in bulk. Some of our higher-end, embroidered trucker hats are in the $20 range. However, some of our most affordable hats can be bought for as little as $5. Also keep in mind that when ordering trucker hats in bulk, the price per hat will decrease as you add more hats to your order.
How do I choose a custom trucker hat that's right for my brand?
Try to choose a custom trucker cap that shows off your team or brand's colors. Each of our unique custom trucker hats comes with their own style and color combination, so be sure to check out each of them to see which one fits best. Remember that for most rushIMPRINT products, you'll also be able to choose the color of your embroidery or imprint.
How many custom trucker caps can I order at once?
While there's no upper limit on the number of hats you can purchase at once, there is a minimum requirement for each order. While that number varies by product, you'll be able to make some orders with as few as six logoed trucker hats. Don't forget that adding more hats to your order will reduce the price per hat.