Promotional Water Bottles
Did you know the human body is made up of approximately 60% water -- and most people don't get nearly enough. Help your guests and clients hydrate! You can boost your brand at the same time with promotional water bottles from rushIMPRINT. A great selection of products, from sturdy aluminum water bottles to eco-friendly, lightweight collapsible bottles, means that rushIMPRINT has the right stock of aluminum water bottles in bulk for any team, office, or gathering.
Email Us
info@rushimprint.com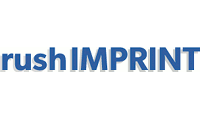 Loading...

Loading...
A Great Addition to Your Event

Stock up on aluminum water bottles in bulk for any event and make networking easy. Are you a fitness enthusiast? Maybe you run a company that values health and wellness? Want to host an outdoor team-building exercise? There's no end to the creative ways you can personalize these water bottles!

Make Your Brand Memorable

Always handy, promotional water bottles are a great personalized way to show your company's brand, logo, or promotional message in a fun, creative fashion. rushIMPRINT wants to make your corporate event memorable. Keep your brand fresh in the minds of clients as you refresh them with a bit of hydration.

A Whole Whack of Styles to Choose From!

This amazing selection of promotional water bottles is sure to have the best item for your conference or handout needs!

Create Your Own

Want to create a unique and striking set of aluminum water bottles in bulk? Work with our team and find the best way to brand your custom items!
Find the perfect fit for your bulk custom items: promo bottles, accessories, and even more! We have you covered at rushIMPRINT: Call or contact us via email for help finding your perfect design! Ready to go? You can also upload your design and order online now. Why wait? rushIMPRINT it!