Custom Logo Workwear
From aprons for the most refined restaurants to safety wear for the toughest manual labor, rushIMPRINT has custom workwear that is perfect for your business. Get your employees suited up and ready for whatever the day throws at them, or even buy some of it special and sell it as merchandise. No matter what you want to do, with your logo on it, this gear can perfectly represent your brand, so shop the collection today.
Email Us
info@rushimprint.com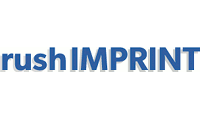 Loading...

Loading...
Promotion And Protection

Everybody loves a 2-for-1 deal, and that's exactly what our custom workwear is. Not only do you keep your employees safe, but with your logo on each garment, you also keep your business memorable for your clients, helping it continue to thrive.

Get custom logo workwear along with the other gear that your company needs. That can include protective gear like PPE and first aid kits, or just regular tools for work, like actual tools or glassware in restaurants. No matter what you need, you can always match it to your custom workwear by putting your logo directly on it.

Taking Care Of Your Logo

You don't want to waste money slapping your logo on just anything. Luckily, rushIMPRINT has literally thousands of options to choose from, so it's easy to find the absolute perfect product to use for your business.

When you're ready to place your order, we make sure you can get it quickly. We offer art proofs within a few hours of your order and a 1-3 day turnaround on thousands of items.

Questions? Contact us anytime and we'll be happy to help!