Custom Safety Vests
Equip your workers with custom safety vests with your logo. A custom work vest will increase your employees' visibility in the dark while promoting your brand to onlookers during the day. Explore a variety of reflective safety vests from rushIMPRINT today.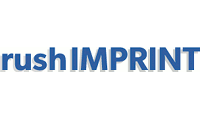 Loading...
Custom Safety Vests Offer Utility

When someone uses a custom high vis vest, they'll be much easier to spot in dark or inclement weather. The reflective patches on the vest will shine bright whenever headlights are pointed in your direction, which is why custom reflective vests are so popular for road construction. Additionally, the bright colors of a custom safety vest are easy to pick out in a crowd.

Complete your Uniforms

If you're dressing employees for an outdoor job with heavy traffic, consider buying other braided apparel to accentuate your custom high vis vests. For example, custom hooded sweatshirts and custom beanie caps are great for keeping you warm in the winter months. Otherwise if you're out in the heat, you may prefer a simple custom t-shirt with your logo.

Lots of High Vis Vests to Choose From

At rushIMPRINT we offer a good selection of vests that provide high visibility while you're out in the field. The first thing you need to consider is the color of the custom printed safety vest you'd like to personalize. We offer traditional yellow and green safety vests as well as a black and a pink reflective vest. Some of our custom work vests come in multiple sizes, so you'll have to designate how many of each you'd like to order. After picking your vest, simply upload your design and our team will work on your art proof.

Working with rushIMPRINT

Our team is dedicated to creating a stress free experience when you shop for branded gear from rushIMPRINT. Our team has accrued hundreds of reviews on Trustpilot and have earned an "Excellent" rating. We're happy to answer any questions you may have about your next order of custom work vests or any other piece of logo branded clothing that we provide. Please contact us today and start working with a branding partner that you can trust.