Email Us
info@rushimprint.com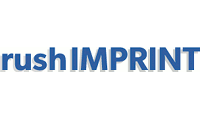 Loading...
Yoga Mats
Any yoga enthusiast willlove using our custom yoga mats. We have a large range of colorful, durable, and incredibly useful mats. Our personalized yoga mats are also useful for any other kind of activity that involves stretching, making them ideal for a wide range of promotional scenarios. Browse our collection below and find your next custom yoga mat today.
Item #6060
Single Layer Yoga Mats
Item #6055
Two -Tone Double Layer Yoga Mats
Item #6050
Yoga Mat And Carrying Cases
Item #GR6510
Yoga Mats
Item #9979
Yoga Gym Bags With Mats
High-Quality Custom Yoga Mats
If your customers practice yoga, give them something they are sure to get a lot of use out of by providing them with their own promotional yoga mat. Our yoga mats come in a range of colors and styles, so there is something for everyone. If you run a gym or sports club, these are the perfect giveaway to promote your brand and build customer loyalty.
Why Choose Personalized Yoga Mats?
Personalized yoga mats are useful promotional items for many reasons. They are strong and durable, but they are also incredibly useful. Because they have a large branding area, they are also certain to get plenty of attention. That is way, whenever your customers use their mats, they will be helping you to boost your brand visibility.
You can use branded yoga mats in your promotional activities if you run a yoga club, sports center, or any other business related to health and fitness. These mats are used both at home and in the gym, and you could also use them as part of a health-related marketing campaign you are running for your business even if you are not in the sports industry.
Find Your Perfect Customized Yoga Mats
We offer a range of mats including yoga mats with carry cases. They come in lots of colors, and they are all high-quality products that are soft, strong, and durable. They are comfortable for any workout, not just yoga, making them convenient promotional products.
Choose Us for Your Promotional Yoga Mats
Choose rushIMPRINT today for your custom yoga mats! We have the best products at very competitive prices and we specialize in getting orders completed and back to you fast. So, if you're in a rush, make your order here today.