Beach Towels
Custom Logo Beach Towels
With a massive space for your logo that gets laid out where dozens of people can see it, the promotional beach towel is a time-honored tradition in company branding. It's fun, effective and something that the recipient will actually use for years to come. They can even be taken on vacation, spreading the word of your brand across the world!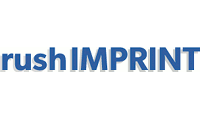 Loading...
Beautiful Logo Beach Towels

High quality and highly visible, the custom logo beach towels at rushIMPRINT can withstand years of use and keep looking good the whole time. Don't put your brand name on something that will look ratty in just a few months. Make sure it's on something that will stand the test of time, just like your company!

The Perfect Summer Break

Pair a promotional beach towel with other summer items for a gift package that is memorable, enjoyable and effective! Other beach items, like sunglasses and inflatables, are a classic choice. But don't forget about other items that are great for fun in the sun, like koozies, tote bags and water bottles! They all go beautifully with our custom logo beach towels.

Endless Summer With rushIMPRINT

RushIMPRINT is here to make sure that your company continues to grow and thrive through high-quality branded items, like our logo beach towels. We do this through offering:

Fast art proofs

Turnaround of 1-3 days

Satisfaction guarantee

Exceptional customer service

You don't want to trust your branding to just any company. You want one who knows how important it is to you. As a family-owned company, we get it. That's why we have an average 4.8* rating on Trustpilot. Questions? Don't hesitate to contact us and see our incredible customer service for yourself!