Personalized Beach Towels
Personalized beach towels have a large area to customize to your liking. Take your custom beach towel to the beach or pool to display your logo to countless onlookers. Distributing custom beach towels in bulk is an effective way to promote your company or event. rushIMPRINT offers over a dozen varieties of custom printed beach towels for you to choose from, so start browsing today.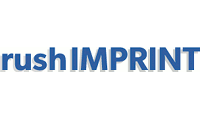 Loading...
Beautiful Custom Logo Beach Towels

High quality and highly visible, the custom logo beach towels and custom pool towels at rushIMPRINT can withstand years of use and keep looking good the whole time. Don't put your brand name on something that will look ratty in just a few months. Our personalized beach towels can be cleaned as often as you like without risk of deterioration. Make sure your custom branded beach towels will stand the test of time, just like your company!

 

The Perfect Summer Break

Pair a promotional beach towel with other summer items for a gift package that is memorable, enjoyable and effective! Other beach items, like sunglasses and inflatables, are a classic choice. But don't forget about other items that are great for fun in the sun, like koozies, tote bags and water bottles! They all go beautifully with our custom logo beach towels.

Endless Summer With rushIMPRINT

rushIMPRINT is here to make sure that your company continues to grow and thrive through high-quality branded items, like our custom logo beach towels. We do this by offering:

Fast art proofs

Turnaround of 1-3 days

Satisfaction guarantee

Exceptional customer service

You don't want to trust your branding to just any company. You want one who knows how important it is to you. As a family-owned company, we get it. That's why we have an average 4.8* rating on Trustpilot. Questions? Don't hesitate to contact us and ask about our personalized beach towels or any other custom branded gear!

 
Personalized Beach Towels FAQ
How much do custom logo beach towels cost at rushIMPRINT?
Custom beach towels vary in price depending on the product that you choose. Some of the larger personalized towels are priced over $20, but on the lower end, some of our smaller towels are about $10 each. Keep in mind that increasing your order size will also decrease the price per unit.
Where can I use my custom beach towels if I don't live near a beach?
A custom pool towel or beach towel is made with thinner fabric, so they're slightly less absorbent than a bath towel, but still work fine in many of the same places. For starters, you can bring your custom branded towels to the local pool. They also work just fine as bath towels in a pinch. Plus, if you ever go on vacation to some place tropical, you'll have custom printed beach towels ready for use.
What sizes are the custom printed beach towels?
Our team offers over a dozen custom logo beach towels with slightly different sizes. Traditionally, a beach towel is 30'x60'. At rushIMPRINT, most of our personalized beach towels are 30 to 35 inches wide and about 60 to 70 inches long, though there are a few that are smaller still. If you'd like to order a different size of custom beach towels in bulk, we also offer other custom logo towels for you to explore.
How will I know what my custom branded beach towel will look like?
Our team at rushIMPRINT is happy to create art proofs or your towel design in less that 24 hours. You'll also get a sense for how they will look as you create your logo beach towel in our product customization screen.
What colors of personalized towels can I choose from?
Unlike bath towels, custom pool towels and custom beach towels are all about flashy logos and fun patterns. Each custom logo beach towel has its own selection of colors to choose from before you finalize your design. In addition to the traditional reds, blues, greens and yellows, we also have a few personalized beach towels that offer striped color designs (alongside your own logo or design). All-in-all, you'll be able to choose from dozens of colors and designs.
What materials are the logo beach towels made of?
The material varies from product to product, but a majority of our custom printed beach towels are made from cotton, polyester, or a mix of the two. You can read about each custom beach towel's specific material composition in their descriptions.