Beach Balls and Inflatables With Your Logo
If you love what you do, work is just a day at the beach! Invite your company personnel and clientele to a year-round beach party with a bulk order of beach inflatables. These great beach balls, with a perfect finishing touch of your own custom design, make great door gifts and party starters! Got a graduation, birthday, or bar mitzvah with a sunny theme? Get some great giveaways with your name, logo, or custom design for all to enjoy!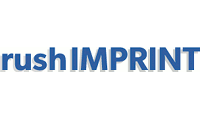 Loading...
Give Your Brand Some Bounce!

We've been playing with balls since we were kids, so it's only natural that inflatables and logo beach balls continue to be synonymous with fun. Get custom designs to commemorate your party or gathering -- or show your company's fun side with a little offering of joy and playfulness.

Fun Exposure For Your Brand

Our custom beach inflatables can be entirely personalized to show your company's brand, logo, or promotion in a fun, creative fashion. Custom beach balls from rushIMPRINT make your corporate event memorable! They are lightweight and can be taken anywhere.

Add Some Fun to Your Next Event

What's a day at the beach without a few beach inflatables? Even when the weather turns, celebrate a great quarter or a great party with a little indoor beach ball fun!

Design Your Own Inflatables

Have a vision for custom blow up inflatables? Work with our team and find the best way to brand your balls, inflatable animals, or other custom blow ups!
Find the perfect fit for your bulk custom tumblers, mugs, stadium cups, and more at rushIMPRINT. Call or contact us to help find your perfect design! Ready to go? You can also upload your design and order beach inflatables online right away. Why wait? rushIMPRINT it!
Beach Balls & Inflatables FAQ
How big are the custom inflatables at rushIMPRINT?
Each custom inflatable product ranges in size, but most of them are less than one or two feet in diameter. Some of the more intricate inflatables are larger, almost 2 feet in length. You can see the sizes of all branded beach balls and inflatables on their product screens.
Are the custom beach balls the only inflatables available at rushIMPRINT?
No, we have other types of custom inflatables as well. While custom logo beach balls make up a majority of the inflatable products, we also have other types of balls, like inflatable footballs, and even inflatable sharks and dolphins to play with in the water.
How do I fill up my new custom inflatable? How long do they take to inflate?
Each of our custom inflatables can be filled by blowing into the mouthpiece on the side. No pumps are required for any of these products. Depending on the person blowing into the inflatable, they can usually be filled in less than a minute.
Do these custom beach balls come in multiple colors?
Yes! We offer over a dozen different styles of beach balls, and many of them come in different colors. You'll find all kinds of multi-colored designs and solid colored beach balls in our inventory. We also have footballs, baseballs, basketballs and even globes.
How big is the imprint area on the custom inflatables?
While it varies from product to product, most of the custom beach balls have a single "section" to be imprinted. This can be anywhere from 4" x 4" to 1.25" by 1.5", depending on the size of the ball. Some of the other custom inflatables have 2" by 4" areas to customize with your logo.
How expensive are these custom inflatables?
Not expensive at all. Aside from a few of the oversized custom beach balls, these custom inflatables are under $2 each (under $1 in some occasions). When ordering in bulk, custom beach balls and other inflatables reduce in price with a higher order size.