Custom Bottle Openers & Corkscrews
You can find a custom bottle opener keychain in the shape of stars, your favorite sport emblem, rectangular, oval, round, or an etch-a-sketch. The choices are endless and there is a design to fit every person's specific need. It's nearly impossible to walk through a conference or tradeshow without seeing this classic trade show giveaway, the personalized bottle opener.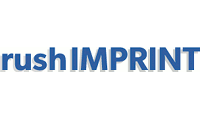 Loading...
Custom Logo Imprinted Promo Custom Bottle Openers

Promotional bottle openers are the perfect solution when searching for a way to get your company information in front of a large group of people. Unlike the majority of giveaway items, rushIMPRINTs durable promotional bottle openers last for years, effectively multiplying the advertising power of your marketing dollar exponentially.

Technology has taken the traditional bottle opener to another level with different styles, shapes, colors and designs. The opener has been strategically taken from its traditional plain look, and now has been given a complete facelift without losing its functionality. 

Everyone notices the bottle opener, and everyone wants to know where to get one. Custom bottle openers from rushIMPRINT (the more distinctive they are the more noticeable they are) provide massive exposure for a reasonable cost. rushIMPRINT carries some of the most distinctive personalized bottle openers in the industry.

With some styles starting as low as $0.40, it's easy to place a company logo on any of our personalized bottle opener key chains. Some come with lights and serve three purposes. The overall unique advantage of a custom bottle opener keychain is that it's small enough, making it easily accessible, portable enough to fit in small places, and it goes wherever you go, never having to leave your side. The Aluminum Bottle/Can Opener Key Ring opens bottles and flip-top cans in a breeze. It is a useful addition to any home with advertisers name for increased brand awareness. The Sandal Bottle Opener Key Ring is one of the best selling custom bottle openers, and has a 0.5" x 0.38" area to imprint your logo.

Vast variety of custom bottle openers

Many of these promotional bottle openers come in fun shapes that everyone enjoys. They are conversation starters, and get a lot of attention. And of course while they are exclaiming over the unique qualities of these custom itmes, they are looking at and building recognition of your logo. Are you located at the beach? Try the Palm Tree Bottle Opener Key Chain to remind your customers and employees of the sand and water. You may not want them to remember sharks, but the Shark Bottle Opener is a great beach custom bottle opener too. Another great beach reminder is the Surfboard Bottle Opener.

Are you, your employees or future customers animal lovers? Perhaps you would enjoy an animal themed logo bottle opener. Created in the shape of a jumping horse, the Jumping Horse Bottle Opener and Key Chain will definitely be appreciated by horse lovers everywhere, as will the Horse Head Bottle Opener. What horse lover wouldn't love this Cowboy Boot promotional bottle opener?

Are you in a music related business?

Business theme related promotional bottle openers are always an excellent choice. Are you in a music related business? If you are, you could consider looking at music related logo bottle openers with a music theme. The Guitar Key Chain and Bottle Opener would fit right in this business niche, getting worthwhile advertising in a different way for yourself and your business. If you are in a sports related business, there's a wide variety of custom bottle openers to choose from for printed gifts, and you may be able to find just the right one to suit the needs and niche of your business. From the Skateboard Keychain and Bottle Opener with real rolling wheels, to the Baseball Bat Bottle Opener or the Football Bottle Opener, it is easy to find a personalized bottle opener that will get your logo noticed.

It is important when choosing a custom bottle opener to considernwho you are choosing the promotional item for. Are these for your employees, clients or prospective customers — or are they for all of them? Who you are purchasing them for impacts the decision you make on what you will purchase. A Credit Card Size Bottle Opener makes a good promotional bottle opener for both financial institutions and for general use. It has a large 1.5" x 1.5" area for your logo imprint, The card size and shape means that the bottle opener fits in a wallet slot. The high quality aluminum bottle opener is designed for durability and can be used as an event memorabilia for any special occasion. The Columbus Rectangular Bottle Opener is a perfect custom logo bottle opener with it's large 1.75" x 1.75" area for your logo presentation.

A gift that lasts forever

Recipients will never have to worry about searching for a way to open their bottles again since these custom bottle opener key chains will attach right to their keys. They will reach for these promotional bottle openers with key chains, pop their tops and owe their thanks to you. And a thankful customer is a repeat customer, so make the smart decision and choose custom bottle opener key chains for your next promotion.

There has never been a better opportunity to put your best foot forward than by using rushIMPRINTS' custom bottle openers. Durable items spread the footprint of your advertising dollars over so much larger an area than cheap, throwaway items that are carried around for a day or so in a pocket and then never seen again. When you are making your decision as to what the best investment would be for your hard earned advertising money, an honest evaluation will tell you, rushIMPRINTs custom bottle openers are among the best solutions.

Order online or call one of our customer support specialists today at 1- 866-277-RUSH (7874).