Personalized Cups
With custom printed plastic cups from rushIMPRINT, you get to create effective marketing tools using your favorite vibrant colors and unique promotional items. Our massive selection of personalized cups makes it easy to find the perfect one to match your business name and logo and provides a reusable promo tool for eco-friendly exposure. Use our custom cups with your logo to reach beverage drinkers around the nation!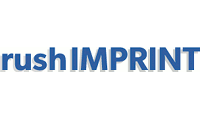 Loading...
Prepare for More Events!

From sporting events to concerts, people need to stay hydrated during long hours in the sun. Since everyone is shifting towards eco-conscious choices, they're all bringing reusable drinkware with them!

Our selection of personalized cups includes a variety of shapes, colors, sizes, and pricing for your convenience. Ensure people choose your custom printed plastic cups every time they go out when you explore unusual colors, materials, and effects.

Top Quality Products

When you choose a product from rushIMPRINT, you're guaranteed a certain standard. Our promo pieces are durable enough to last years and our printing methods ensure that your cups are easy to wash without damaging the print.

We do recommend hand washing for most of our custom logo cups to preserve their bright colors and premium printing — especially if you choose a cup with specialty color-changing effects.

Let Us Help!

We know design decisions can be tough, so we offer our services to help you out for free! Once you order your personalized cups, simply upload an existing design or reach out to our team to discuss artwork.

Work with rushIMPRINT

rushIMPRINT provides more than just amazing promo products and professional artwork - you can also enjoy kitting, packaging, and 24-hour rush services. Discover our service guarantee today!
Plastic Cups FAQ
How will a bunch of plastic cups with logos help my brand?
When people are frequently drinking from custom cups with your logo on them, they'll start to subconsciously develop brand recognition. Potential customers that are familiar with your brand are much more likely to convert, so distributing these cups at public events and tradeshows can have a lasting effect.
How will my personalized cups be unique?
At rushIMPRINT, we offer dozens of customizable cups that can be customized with colors and designs of your choosing. Some of our cups come in over a dozen different colors, and once you add your logo, you'll be able to add even more color to your newly branded product.
How large are these custom plastic cups?
Our cups come in multiple sizes, ranging anywhere from 12 oz. to 32 oz. filled. Depending on your brand and your audience, you may want to shop for a larger or smaller size, so you'll be able to see how much each custom cup holds before going to checkout.
How long will it take for my custom cups to be delivered?
Most of our branded merchandise can be customized in seven days or less before we ship it to you, but if you need your personalized cups even faster, look out for Rush Available products. For these items, production can be completed in a single day and sent out immediately after.
What's the difference between each of these varieties of custom cups?
With dozens of different custom cups in our inventory, you'll find that a few of them are slightly different from the pack. Some cups have much more intricate color designs while others will actually change color based on their temperature. rushIMPRINT also has plastic cups with lids and straws for portable use.