Custom Stadium Cups
Custom stadium cups are a powerful branding tool that can be easily customized to your liking. Plastic cups with logos are a highly effective marketing tool that people really use every day. As an inexpensive type of custom drinkware, it's easy to get enough personalized stadium cups for many people at a time. They are also a great addition to any wedding or birthday party. Anyone that drinks anything will love your custom stadium cups.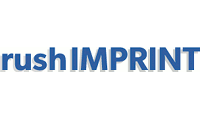 Loading...
Full Color Stadium Cups

We offer a huge selection of custom stadium cups with their own combination of colors. Many of our personalizable stadium cups have a dozen or more colors to choose from when you start your order. For a more unique design, you can also choose from color changing stadium cups, translucent stadium cups, and even glow in the dark stadium cups. At rushIMPRINT, it's easy to create custom stadium cups that match your brand's colors and style.

 

Branding with Custom Stadium Cups

Personalized stadium cups provide a unique branding opportunity when distributed through the right channels. Creating imprinted stadium cups with your logo and distributing them at large business gatherings and showcases will prove fruitful in the long run. Hand out your custom stadium cups to boost your brand recognition amongst potential customers and clients. You can use these personalized stadium cups for weddings, birthday parties, or any other event you are planning. 

 

Inexpensive, Durable & Unique

Our premium, custom stadium cups are designed to last. Our printing methods ensure that your personalized stadium cups will last for years without deteriorating. Your logo or design will stay printed on your cups for years to come when properly cared for.

 

rushIMPRINT Price Matching

As the premier provider of high-quality, imprinted gear, rushIMPRINT has more to offer than just great products. We set ourselves apart by matching the prices of our competitors. Simply send us a quote or a link to a similar product with a better price than ours and we'll adjust accordingly. You can shop for all of our custom stadium cups with logos and expect great quality with the lowest prices on the market.

 
Custom Stadium Cups FAQ
What is a stadium cup?
Customized stadium cups are plastic cups imprinted with a logo or a design. They can be filled with cold drinks and are often used as promotional items at big events or sports games. One of the main benefits of custom stadium cups is their reusability. After use, they can be cleaned and put back on the shelf for another day.
What size are stadium cups?
We offer custom stadium cups in sizes ranging from 9 ounces to 32 ounces. Our best sellers are smooth screen-printed stadium cups or color-changing mood cups that typically fall between either 16 or 17 ounces in size.
Are stadium cups reusable?
Yes, our customized stadium cups are washable and reusable. When you order personalized stadium cups from us, there will be a note indicating whether the cups are top shelf dishwasher safe or should be hand-washed only.
How much does it cost to customize cups?
Our customized stadium cups come in a variety of different styles and options, which can affect pricing. Our minimum orders start as low as 100 custom stadium cups, which we sell at $0.53 per cup. However, the larger you order, the lower the price per cup we offer.
How do I order custom stadium cups?
We make the process as quick and painless as possible! Simply select your preferred personalized stadium cup style, choose a color, select a quantity, enter your zip code, and start designing. Our design process allows you to upload your own design or use our tools to create one.
What varieties of color-changing stadium cups do you sell?
We offer 11 different styles of color-changing stadium cups in sizes ranging from 12 ounces to 17 ounces. Each color-changing stadium cup style allows you to choose your favorite color combination. You can also shop for glow in the dark stadium cups and full color stadium cups which offer even more opportunity to personalize.