Custom Short Sleeve T-Shirts
Design Your Own Logo T-Shirt
Custom short sleeve shirts are great gifts to give to your customers, outfit your team, or wear during trade shows, and rushIMPRINT has the selection you'll need to get it all done. Explore our massive collection of shirt styles that you can customize with colors, fits, cuts, and materials to design your own logo t-shirt.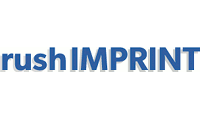 Loading...
Optimal Comfort

If short sleeve tees fit your brand, opt for logo t-shirts with some of the most comfortable and high-quality materials. Shop for tri-blends, 100% cotton, poly/cotton blends, and dry blends. With brands like Hanes and Gildan, your team will appreciate the softness, durability, and everyday comfort of these custom short sleeve shirts.

Get the Right Look

When you create your own custom t-shirt design, you can add your personal touch to everything to ensure these tees add a fun, unique, and stylish element to your workwear. Collaborate with our design team to get free expert advice on logo placement, color choices, and more through the specialty services at rushIMPRINT.

Keep it Casual

While some companies require collared button-downs, zippered vests, or polos, others can connect better with casual wear like long sleeve tees and lightweight jackets. Stay true to your relaxed company culture with branded logo t-shirts from rushIMPRINT.

Corporate Gifting

You probably have tons of events for clients, consultants, and staff over the course of the year. Be sure to include custom short sleeve shirts to your promotions and giveaways to add a quirky element to your gift. Order in bulk to get even bigger savings on all our best products.