Do you want to know how to get a lot of promotional impact out of your marketing efforts? Promotional stress balls can be used in creative ways to boost brand awareness. They're inexpensive and consumers are likely to keep them around, making them a great promotional giveaway.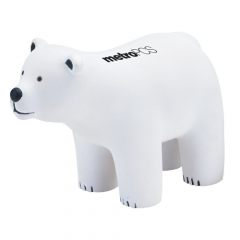 A Word about Branding
The point of branding is to build an emotional connection between a consumer and a business. This is done with a name, logo, or color scheme. While it takes time to build this kind of rapport, a promotional giveaway can be a good short cut.
Consumer studies tell marketers that the more often someone thinks of a business, the more likely they are to choose that business when they need something. By imprinting your name or logo on stress balls, the consumer sees your message every time they use it.
There's a secondary benefit as well. Regardless of whether they want a product or a service, shoppers have a problem to be solved. Promotional stress balls reinforce the idea that your business does just that.
Do Promotional Stress Balls Work?

Stress balls began as a therapy used in traditional Chinese medicine. Although they look a little different in modern times, the principle behind them is the same. When the ball is squeezed, the hand and arm muscles will contract. When the ball is released, the tension in the hand and arm muscles is also released. This improves circulation and relieves the physical effects of stress. When squeezed rhythmically, it will also regulate breathing, relax muscle tissue, and improve some arthritic conditions.
Do It Differently
Promotional stress balls are a common giveaway item. However, that doesn't mean that they're not effective marketing tools. The key is to do it differently from your competitors. Here are a few tips to get the idea train rolling:
Themed promotional stress balls are a lot of fun. If you're in the healthcare field, you can buy them shaped like a heart. A dentist can buy them shaped like a tooth. They are available in a huge variety of different styles: globes, food, bobble-head dolls, and many more. The possibilities are endless.
Breast Cancer Awareness month is a perfect opportunity to launch your own memorable campaign. Stress balls are a great gift for customers. It also lets them know that you believe in a cause. The same idea can be applied for smoking cessation.