Introducing rushIMPRINT's new (and exclusive) imprinting method: InvisibleInk™!
After months of intensive research, our ink development team has finally perfected a way of incorporating cutting-edge cloaking technology with our imprinting methods. The result? An imprint so innovative it has to be seen to be believed!
What is it?
InvisibleInk™ is an embellishing method exclusive to rushIMPRINT. With InvisibleInk™, you're able to customize promos with your logo like never before!
What it means for you
An expedited design process
Never worry about coordinating the perfect color with your chosen promo. InvisibleInk™ is always a match!
A more durable Imprint
InvisibleInk™ will not smudge, peel, fade, crack, or wear off your merchandise, guaranteed!
Faster turnaround than ever before!
With InvisibleInk™, your products are virtually ready to ship the moment you finish the checkout process.
Dramatic increase in brand awareness
By being early adopters of this groundbreaking technology, your company, as well as the recipients of your imprinted merchandise, will be seen as trendsetters in your respective fields. Similar to the way in which mobile phones rendered the landline obsolete, merchandise imprinted with InvisibleInk™ will soon become the new norm. People will come to trust your brand and respect you as the influencers you are.
Exponential ROI
Clients will be clamoring for merchandise imprinted with InvisibleInk™. As one of the first companies to incorporate these types of promos into your campaign, your sales will dominate the competition. View the chart below for reference: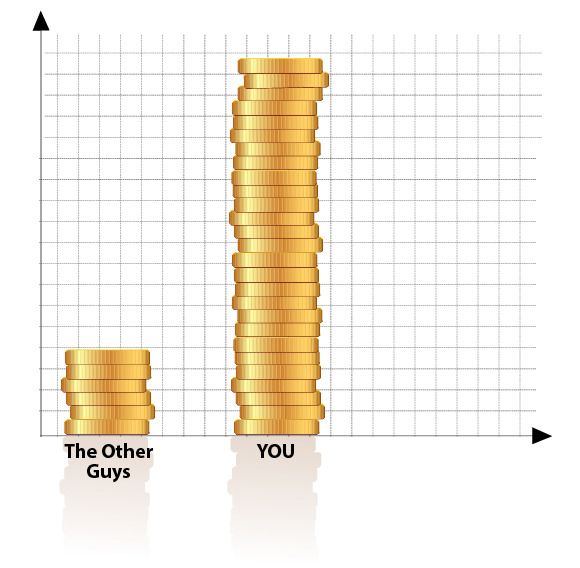 Imprint your promos imprinted with InvisibleInk™ today!
Choosing InvisibleInk™ is simple. Browse any of our thousands of products as you normally would. Once you've selected one that's perfect for your campaign (might I recommend the Malibu Sunglasses), simply click the "blank" tab under "Choose imprint and quantity". Don't worry, "blank" is code for "InvisibleInk". That's it! Sooner than you know it, you'll be opening your box of freshly imprinted promos, hot off the presses.