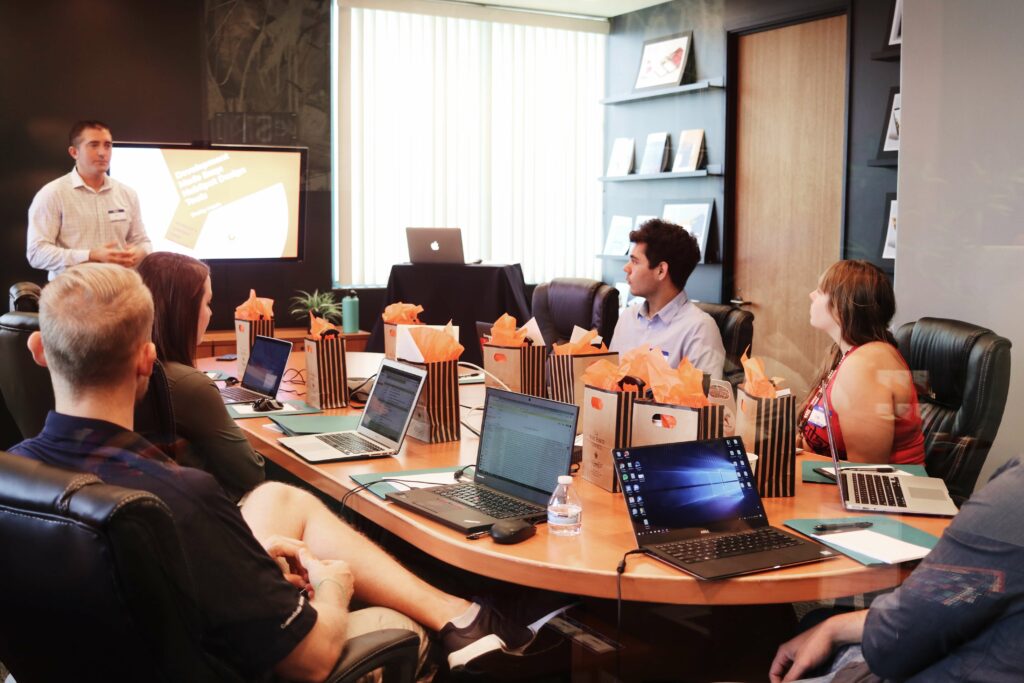 Ordering custom corporate apparel isn't just about marketing your business. Company-branded merchandise serves many purposes beyond advertising, including showing employee appreciation, boosting morale, and allowing employees to spot each other in a crowd.
If you're considering ordering custom corporate apparel for your employees or coworkers, read these five reasons why it can benefit your business.
1. Shows your appreciation
If you manage a business, you know how important it is to show your employees how grateful you are for their continued hard work and dedication to their job. Corporate apparel is a great gift to show your employees that you care about them and recognize their work.
Additionally, if a group of employees has made a significant accomplishment, you can reward their efforts with company-branded merchandise. No matter the age, gender, or any other demographic of your employees, corporate apparel is a present that is sure to please.
2. Makes uniform choices easy
Making business casual the dress code at work can cause added pressure for employees, especially if the requirement is out of the norm. If you have a business-casual event coming up, you can simplify the dress code requirement and remove the pressure by giving your employees new company-branded merchandise, such as a polo shirt with a custom embroidered logo.
3. Creates a sense of teamwork
When you have a large company with a variety of different roles that may not often come into contact with one another, giving everyone the same corporate apparel can help remind everyone: "We're on the same team."
Similarly, if you have a small business with only a handful of employees, ordering custom-made company-branded merchandise can make your team members feel like they're part of something big. Matching uniforms aren't for every occasion, but having them every once in a while can seriously help to boost morale and team spirit!
4. Helps you spot coworkers and employees at a large event
If you have a major conference to attend and you plan on small-talking with a hundred people in a crowded expo center, you'll avoid a lot of hassle and confusion by giving your employees the same corporate apparel. It also helps give your brand a neat, cohesive image, perfect for when you're trying to make your company stand out in a crowd.
Additionally, matching uniforms helps your customers spot your employees as well. If you have employees situated at a booth in a large convention center, and a customer wants to locate your company to hand in their resume or strike a business proposal, they'll be able to spot you much more easily if you're wearing distinctive company-branded merchandise.
5. Acts as an easy, neutral gift
If you are celebrating an event such as a holiday party, a company anniversary, or a monumental achievement, handing out a gift can seem like a challenge. Corporate apparel is a simple, inexpensive, versatile choice that makes choosing gifts for an event hassle-free.
Handing out other custom branded items along with your custom corporate apparel is another easy gesture. Hand out personalized drinkware, tote bags, or other corporate gifts imprinted with your branding as a crowd-pleasing, thoughtful gift. Your employees will feel appreciated when they come home from work with some fun, functional swag!
Choose Fast, Affordable Quality
No matter the reason you choose to order custom corporate apparel, the gesture will fall flat if you purchase a low-quality design made from ill-fitting materials. Order your company-branded merchandise from a supplier you can trust.
rushIMPRINT has a long history of customer satisfaction and fast turnaround on our vast selection of custom apparel and merchandise. Our in-house graphic designers will provide you with free art proofs based on your branding which you can use on a selection of thousands of different products. No matter your budget, rushIMPRINT helps companies find quality, satisfying corporate gifts you'll love. We offer last-minute options and fast shipping if you're in a hurry! Browse our shop online.