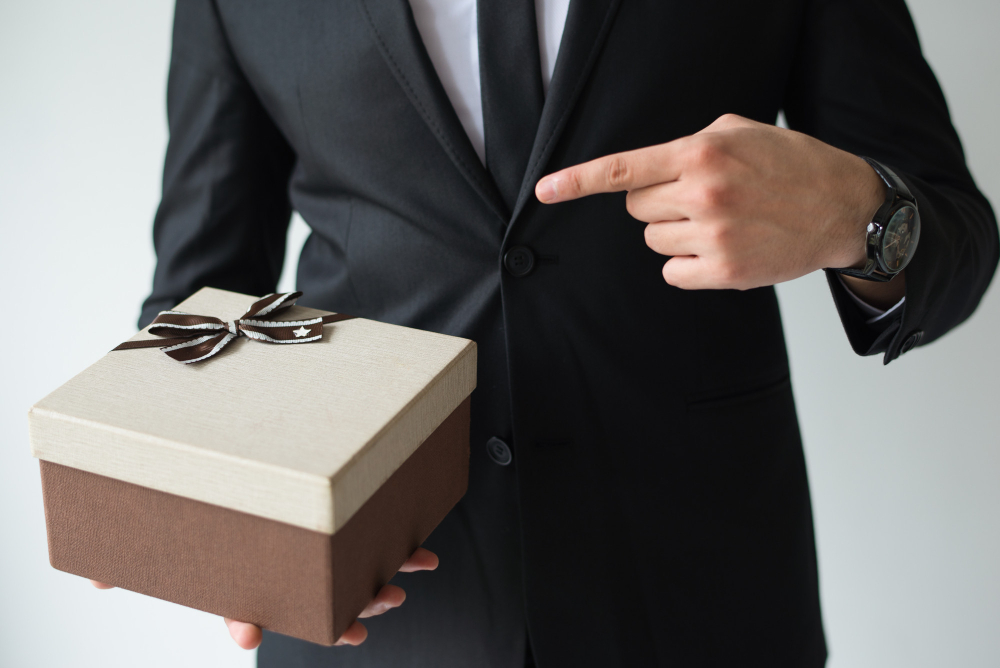 If you're looking to wow your clients and woo some potential customers in 2022, then you've come to the right place. At rushIMPRINT, we've been taking notes on the most interesting promotional gifts and the most popular corporate giveaways and have come up with some surefire winners. These unique corporate gifts will help your company be a standout in 2022 and, more importantly, they'll ensure that your brand is remembered.
High-End Luxe Pens
High quality pens are becoming popular and a sign of status again, which means they're in huge demand. We're living in times when having a community pen that everyone grabs to sign their credit cards and other invoices is no longer appealing. Instead, people are opting for carrying their own pens and they want the best pens around. This throwback concept of a quality pen is a huge hit in business where a great pen is once again a sign of success.
S'Mores Kits
S'mores kits were pretty big in 2021 and we expect them to remain a best seller in 2022. They've got that sweet nostalgia that stirs up good memories and simpler times. There are several different kits available, some come with bold branding and others are more subtle.
We suggest going big and bold with your branding to make a huge impact. If you don't want to do that, selecting a smaller kit and tucking it into a logo coffee mug is a good idea because it gives the recipient something to hold onto. This way they'll remember your company every time they use the mug or even see it in the cupboard.
Shop Local
This idea takes a bit more work because our rushIMPRINT team isn't able to help you, but it is definitely a trend worth mentioning. Shopping local is not just a popular thing to do, it's also great for small businesses and your regional economy. If you're also a small business, this is a good way to support your community and build loyalty there while building it with your customer base, too. Even if you have clients outside of your region, they might appreciate getting a gift they wouldn't find in their community, and they'll take note of your commitment to supporting independent business owners. This could be the niche you want to target.
Happy Hour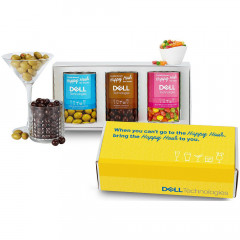 Something about a boozy gift makes it seem all that much more decadent. Of course, this can be a tricky corporate gift idea and you'll want to tread carefully here, but some of your customers will think this is the best gift around. You can keep it simple with a spirits flavored snack that anyone can enjoy or you can go all out and have corporate wine or whiskey bottles for those special clients who will appreciate a message in a bottle.
Umbrellas
We like the branded umbrella as a unique gift that you can give your customers in 2022. Not that we're expecting a lot of rain, but we do think they're very practical and we really like that they provide a big and bold way to show off your logo. Every time your recipient pulls out their umbrella, they're advertising for your company and a little part of them is thanking you for such a thoughtful gift.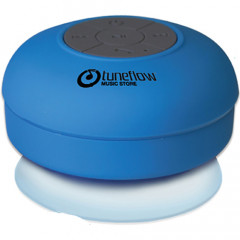 Tech Tunes
Technology is going to be a huge area for corporate gifting, we know this because it's always a favorite. The price of tech is regularly dropping, and its importance is constantly on the rise – making it one of the best promotional gifts around. Every year there are new and exciting tech gift ideas and there are also tried and true classics that people need. We are leaning toward tech tunes as a popular category in 2022. Mainly because we have seen the prices drop in this area and it has the value-add that people really appreciate. With so much work from home happening, the home desk becomes a new canvas where you can add your logo. A small Bluetooth speaker is a great solution, it gives them a way to play their tunes and it puts your brand right in front of them every time they sit down at their home desk.
Packing Cubes
Here's a business gift idea we bet you didn't see coming – packing cubes! Travel is expected to pick up in 2022. Which is great because many people are developing a serious case of wanderlust. You can support them in their desire to travel with trendy packing cubes. Luggage is one of those things that people hold onto for a long time, which means your logo will be with them for years to come. Also, we like packing cubes because they are the hottest new thing in luggage, giving people a better way to store their gear. This gift will feel especially thoughtful because it's something people want for themselves but don't prioritize the purchase.
Flip Flops
This is a newer product for us, and we think it's a lot of fun. It's also a winner when it comes to unique marketing ideas for your company. Branded flip flops are a fun standalone gift or they can be part of a bigger bundle, but the real appeal is that they're not a ubiquitous gift that everyone already has from another business. You can be the one brand that hands out footwear as gifts, cementing your company footprint in a fresh, new way.
Did any of our promotional gifting ideas for 2022 spark interest for you? Maybe you're ready to order now, in which case, we're here to take your order. Head over to our website and you can live chat with one of us to place an order or give us a call at 1 866-277-RUSH (7874).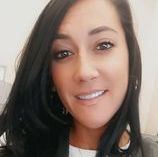 Danielle is one of our most popular customer services representatives and has boundless enthusiasm for helping others. She brings that level of excitement to her blogs and is always excited to share the latest info and newest products. If you're looking for inspiration for your next promotion, check out her posts.