During the pandemic, we saw a sharp increase in corporate gifting, both to employees and to people outside of the business. This wasn't a big surprise because staying in touch is a crucial part of business and when doors shut down, gifting became an obvious and easy way to reach out. Connecting through gifts extends the company's good will toward everyone and strengthens connections.
What is interesting is how that explosion in corporate gifting is still going strong, even after many people are already back in the office and restrictions are being lifted in communities across the globe.
Why Corporate Gifting Is a Winning Idea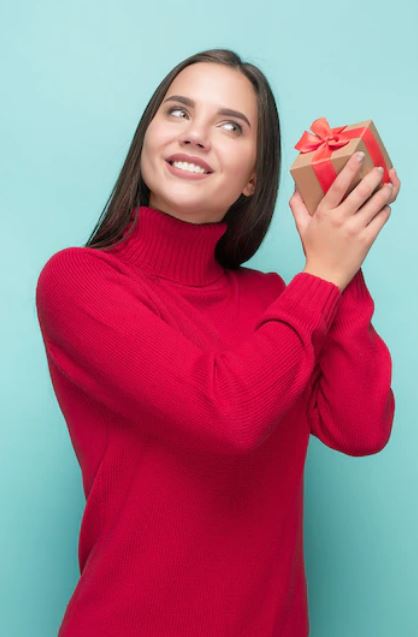 Corporate giveaways have always been a very effective way to build recognition, loyalty, and engagement. During the initial stages of Covid-19 lockdown, making those connections became more emotionally important as people missed human contact.
As restrictions loosened a bit, gifting also shifted. Instead of being about the emotional connection, it was about reinforcing brand value. Companies and individuals were reevaluating their needs and aligning with new priorities. It wasn't just about keeping clients, the great resignation was happening and keeping employees became a priority for many companies.
Now, as the pandemic becomes a part of our history, the corporate gift once again gains new significance in different ways.
Employee gifts forge critical connections as corporations shift to permanent or hybrid work from home situations
Strategic gifts can boost engagement in virtual events, cementing relationships and opening the door to new marketing avenues
The endowment effect steps in and boosts perceived value in your brand and offerings
Continuing to gift strengthens bonds where other companies who drop this policy will be viewed as having forgotten about or ceased caring for their customers
Statistics on Corporate Gifting
Need some numbers on the value of business gifting? These numbers are out there and it's staggering how important and effective a well-positioned gift can be.
In an article in 2021, Forbes reported that the corporate gifting market will reach $242 billion and continue accelerating
That same article said that most spent between $25 and $125 per corporate gift
Coresight Research found that emotional benefits outweigh monetary benefits when it comes to loyalty and that corporate gifting's top advantage is improved relationships
Filo reported that companies using non-monetary incentive programs (gifts) for employee motivation had a 14% increase in productivity
From marketing leader SuttleStraus – 66% of participants claimed they could recall the brand on the promotional product received in the past 12 months, 79% claimed they'd do business with that company again, and 56% said their impression of the company improved
How You Can Use Corporate Gifting Today and Beyond
It's not too late to get in on the benefits of gifting new customers and gifting your employees and contractors. You might be doing a little catch up but there's still a lot of good that can come from establishing a gifting budget and rolling it into your marketing and employee relations plans.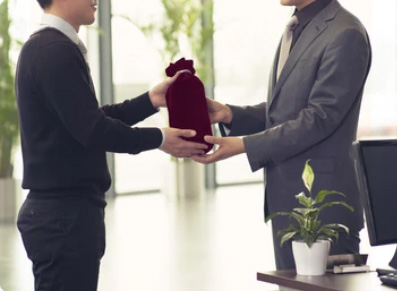 Here are some tips to help you make the most of your gifting dollars and create a lasting, positive impression.
Thoughtful gifts
More thought is being given to gifts, so they have greater impact on the audience and aren't seen as a throwaway
Customized to audience
It doesn't matter who the audience is, selecting gifts that fit within their needs, wants, and culture makes them more valuable and more appreciated
Higher value
Smart companies are going beyond inexpensive giveaways and selecting higher value items because the return is incremental
Food and beverage gifts
Interestingly, food and beverage gifts make up roughly a third of the products people give and this is because they're so well received
Gamification
This is a huge trend and companies that are using some method of gamification are seeing quick buy-in and strong brand loyalty. Reward those gamers who play along with corporate gifts to build appeal
Pick a partner
Establish a relationship with rushIMPRINT and we'll help you get ahead of the curve, selecting top gifts, and making those important connections
Clever Corporate Gift Ideas
Have you decided you're ready to make that leap and begin a corporate gifting program that attracts new customers, shows existing customers that you value them, and appeals to your employees by strengthening their loyalty? Of course, you are. These are a few fresh ideas to get you started.
Regular gift boxes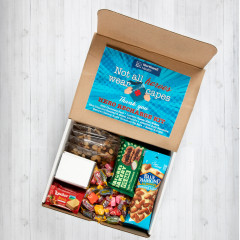 Gift boxes are a huge trend right now and people love them. Establishing a regular calendar of gifting builds excitement and anticipation, it also clicks the rewards center in the brain, which means these lucky individuals are going to feel like you've made them winners. It doesn't matter what you give as a gift or how often you do it, as long as it's regular and a perceived value item.
Gift options
People love options and we're seeing a lot of companies going to a "this or that" format for gifting. This lets people select which item they'd prefer, ensuring that they like it. It also makes them feel empowered which can be especially valuable when it comes to employee gifts.
Tasty treats with an event
Food is a huge gift trend and we're seeing that within our company regularly. What makes that food gift even more special is combining it with an event. It can be an online event that you sponsor with snacks, a Netflix gift card for movie night (complete with popcorn gift, obviously), or a deluxe collection for a big event like the Olympics, Oscars, or Super Bowl.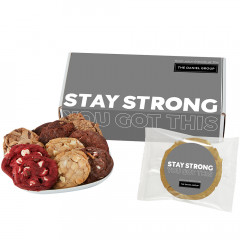 Stick to your culture
Corporate culture is important to employees these days as they're looking for just the right fit for a forever job. Consumers are also tuned in to what the companies they use support, and they want their values to align with their own. This is a good time to take stock of your culture and company values and begin promoting them. Be proud of what you stand for and you'll see your loyal customers turn into brand advocates.
Big game event
One great way to give a high value gift and engage with a large audience is to create a gamification system where only one or a few people win the "big gift" but everyone playing is engaged and feels positive about the experience. Smaller gifts can be given to all participants, so no one walks away empty-handed.
If any of these corporate gifting suggestions interest you or you have your own ideas – reach out to me or another of our customer service reps at the rushIMPRINT website or call us at 1 (866) 277-RUSH (7874). We'll help you stay on top of corporate gifting trends as your work returns to pre-Covid status and well beyond.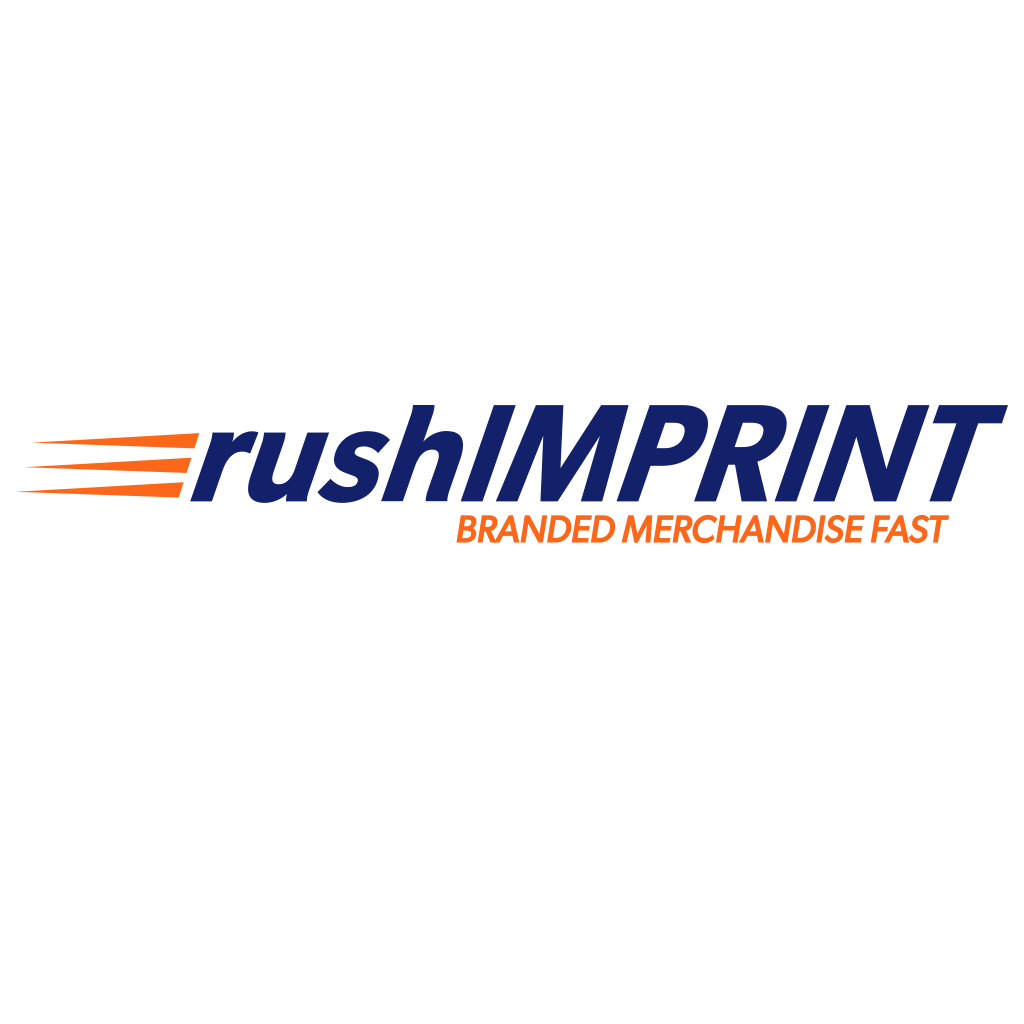 Kari is a customer favorite and earns raves from those she helps, she also wins raves from us for her blog contributions. Kari's particular skill is coming up with helpful hints and tips that can help our audience make the most of their marketing and promotions. She's full of great ideas and wants to share them with our blogging audience.