Wondering what new promotional item you should give a try? Don't worry, we've done the leg work for you and come up with rushIMPRINT's top trending promotional products. These are the items that everyone wants and we're seeing them fly off our shelves.
Making an impact is important but it's really about giving your customers and potential future customers a corporate giveaway that they keep and value. This is where we step in and give you the inside scoop on what's hot in our industry so you can make the most of your marketing budget. Check it out, there's bound to be something that's just right for your company's next promotional giveaway.
Food Gifts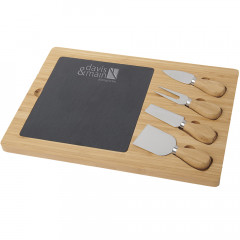 The Advertising Specialty Institute proclaimed 2021's Product of the Year to be food gifts – we already knew this because these delectable delights were the hottest things around the year before. In 2020, people leaned hard into comfort foods, which amounted to s'mores, some cookies, and more s'mores.
We still have a lot of requests for sweets, but the charcuterie trend is taking over social media and we're seeing more and more customers hopping on that bandwagon now so they can still get out ahead of the curve. One way to play along and not deal with food itself is a branded promotional cutting board. Every time this item is used for cutting or displaying, your company's name is right there for all to see.
Lanyards
Lanyards are super-trendy with younger audiences and if your brand is looking to make some loyal fans in that demographic, then the lanyard is the way to do it. While a simple lanyard is fine, you're going to want to go above and beyond and look for the "value-add" option. Just check out all the options we have:
Lip balm lanyards
ID holder lanyards
Charging cable lanyards
Cellphone lanyards
Wallet lanyards
Special event badge lanyards
This is an area of gifting that we expect to explode into everyday gear, it will become the SWAG of the future and if you want your lanyard to be the preferred one, it needs to have a little something extra.
PopSockets
As cellphones inch up in size, they're harder to hold and harder to use – especially for people with smaller hands. Suddenly, the PopSocket is not just handy, it's essential.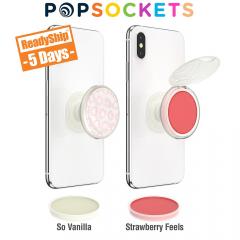 The popularity of PopSockets has steadily increased and now they're becoming even more interesting by giving you a little extra. How about a PopSocket with lip balm under the lid? We've got it, and people absolutely love it. There are also pop cup sleeves, PopMinis, PopWallets, swappable pops, and more.
Our suggestion here is to go beyond the norm. Many people already have one and they've selected it because they like the way it looks. You want to have one that looks even better or has some added feature that makes it easy for someone to pull off the one they bought and choose yours as a replacement.
Drinkware
Reusable drinkware is the norm now and people are always looking for their next new water bottle. This feels like a substantial gift to many, especially aluminum tumblers from well-known brands. People don't like to spend the money for these items, but they love getting them as company freebies.
If you are having a special event, we've found that coffee mugs and wine glasses are quite popular – depending on the event, of course. These become souvenirs or collectibles for participants, and they'll want one at each event so they can get a collection.
Apparel
We can't forget clothing because this is and will always be a popular promotional giveaway. While classic baseball hats and t-shirts are still popular, we're finding that more companies are looking for something with a little more appeal. Brands that have high value in the minds of recipients are very popular and they're more likely to be kept and worn frequently.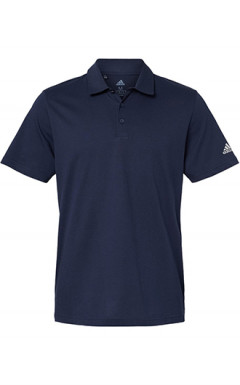 Remember, every time someone wears your branded garment, they're not just remembering you fondly, they become a walking advertisement for your company.
While we have a lot of best sellers in the custom clothing category, the jacket is really a hot item lately. Whether it's a compact puffer jacket that someone can keep in their car or golf bag, or a heavy, insulated jacket that's a go-to in cold weather – this seems to be the item that makes the best impression with recipients.
One thing to keep in mind as you're selecting your promotional gifts is the shift in attitude around gifting. In the past, it was all about ROI now it is about EROI – that's the emotional return on investment. Thoughtful gifts and promotions that support a shared culture or values are what's driving today's promotional market because these items create a bond, strengthen loyalty, and turn customers into brand ambassadors.
If you're ready to place an order, hop down to the lower right-hand corner and open the chat button or give us a call at 1 (866) 277-RUSH (7874). One of our customer service team members will be there to help you get your order together or they can answer any questions you have.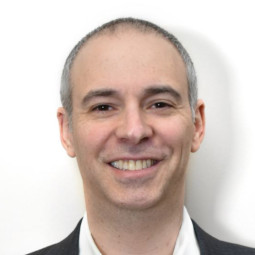 In addition to his work as CEO of rushIMPRINT, Dan contributes content to our blog. He's been with us for more than two decades and has a real passion for helping customers grow their business by enhancing their branding and marketing. The power of branded merchandise is his area of expertise and he's happy to bring you industry news so you can discover the best way to make an impression.