If it's your first trade show or you're a veteran of the big event, the following trade show tips can help you get more attention and have a smoother day. At rushIMPRINT, we help a lot of different companies get ready for trade shows and we've taken that opportunity to learn the following tips and tricks for trade show marketing – from prep to post.
Start Planning Now
The minute you decide you're going to a trade show is when the planning begins. There are a lot of working parts, inventory to order, travel to prepare, tons of graphic requests, and you need to create pre-show social media buzz. The sooner you start your planning, the more likely you are to nail it.
Trade Show Social Media
In the last decade, there have been a lot of changes to trade shows and how they're handled. Covid-19 and technology has shifted some of the focus from the show floor and the event day to a phone screen and weeks surrounding the show. Your pre-show social media hype can be where you make the best connections, and you actually begin selling and earning trust. The post-show follow-up and relationship nurturing is where you build brand loyalty. This might be the most important aspect of your trade show presence.
What's Your Hook
A new product, an extended service line, a brand refresh – whatever you find to celebrate and spotlight should be used as your hook to encourage people to check you out. Level the hype to match your hook. Too much excitement about a fabricated event doesn't fly well with savvy audiences but that doesn't mean that they're not excited to share small victories with you.
Get Everyone Onboard
Your entire organization should be aware of your upcoming trade show event. Some of your departments are going to be knee-deep in organizing and planning for the trade show, but everyone should be aware of it. This builds internal excitement and fosters support for those people working tirelessly to make it happen.
Order Your Swag
Let's be honest, people love trade show swag – we know, it's our business. The more unique and fun your trade show giveaway is, the more traffic you'll see. Connect with one of your team members to get your order started and don't worry if you don't know where to begin – we can help you find unique, customized, and top selling trade show merchandise.
*Pro tip – the best swag is stuff that people want to wear, use, or play with right there. This grabs the attention of others and sends them your way. There's nothing better than seeing your logo throughout the tradeshow with attendees doing your advertising for you.
Consider Tiered Swag Options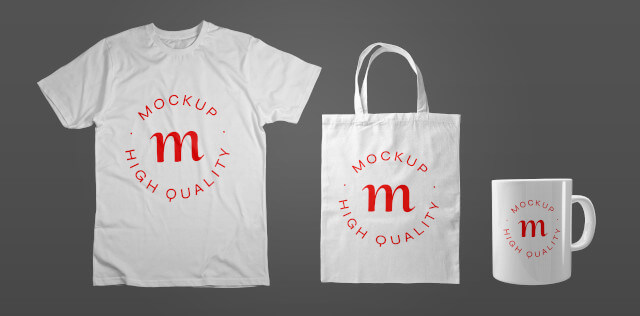 This is one of those trade show tricks that we've seen be very successful. Tiers of swag saves you money, by reserving the higher ticket items to "better" prospects while simultaneously cementing their good feelings about your company. Kits tend to be seen as a valuable giveaway and we have a wide variety to choose from. These gifts can be given to people who sign deals at the trade show, loyal customers who are stopping by to say hello, and hot prospects. Believe me, when you pull out a special gift for them, they appreciate it.
Pay Attention to Signage
Getting people to see where you are and drawing them over to you is important in the sensory overload trade show world. That's why your trade show signage is key. Start with your pre-show hype and make sure your color palette is already ingrained in the minds of your audience, that will help them find you. Keep your banners and table throws eye-catching and simple. Think of your signage as a beacon to draw your new customers to you.
Share Company Culture
Today's consumers (companies as well as individuals) want to form partnerships with brands that support their beliefs. They're willing to be die-hard loyalists as long as you believe in the same values that they do. If your company has a strong diversity, equity, and inclusion policy, don't be afraid to weave that into your marketing.
Keep Up the Social Excitement
Your social media campaign begins weeks out and ramps up to the trade show, but it doesn't stop there. During the trade show, it should be at its peak and feature live events, incorporate customers and testimonials, inspire people who aren't there to want to be a part of it.
This ultimately means you get the best results by having someone who solely focuses on social media during the trade show. Having your regular sales staff try to do everything is too taxing and it means the job often doesn't get done well. A dedicated social marketer brings the at-home audience to the event and can exponentially expand your reach.
Support Your Staff
Speaking of your hard-working and exhausted trade show staff, treat them to an employee appreciation gift, too. These people have usually put in way more hours than they've been compensated for, they've dedicated everything to this event, and they deserve to be recognized for it. It's also important that they stay energized throughout the trade show and a gift at the beginning or in the middle of it can lift spirits and renew enthusiasm.
Debrief and Learn
After a trade show, many people just want to sleep for a couple days and move on but it's not quite over yet. A debrief with the team is critical, so you can learn what went right and what went wrong. Also, so you get the skinny on those loyalists who stopped by and what potential new customers had to say.
Getting this information is important but unfortunately, too many companies do nothing with that data. Make the most of it and use it to fix issues at your next trade show, keep doing what worked well, and listen to your visitors because they know what your customers want.
Keep Up the Social Media
The event may be over and the signage and samples might be packed up but your social media team should still be busy. Ramping down after a big event is just as important as the build up and it's one area where you have an opportunity to standout and be the brand that's remembered.
The above twelve tips can help you turn a trade show event into your company's biggest success story. From the minute you decide to show up until way after the doors have closed, you can connect with your audience and prove to them that you're the company they want to work with.
At rushIMPRINT, we're happy to help you create trade show success. Simply pop over to our website and start a chat with our customer service reps or give us a call at 1 (866) 277-RUSH (7874) and we'll start your orders so they're ready in time.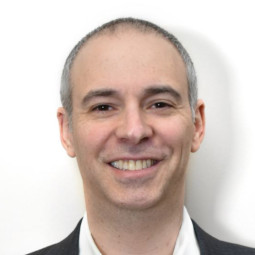 In addition to his work as CEO of rushIMPRINT, Dan contributes content to our blog. He's been with us for more than two decades and has a real passion for helping customers grow their business by enhancing their branding and marketing. The power of branded merchandise is his area of expertise and he's happy to bring you industry news so you can discover the best way to make an impression.