Whether you're taking your work crew to a professional sporting event or sponsoring the local peewee league, these game day activities are a prime opportunity for marketing your brand. At rushIMPRINT, we handle tons of sports marketing and we've seen some great ideas come through our doors. We've also thought of some pretty awesome approaches ourselves. Why not make the most of those game day marketing ideas and give your company a boost in your next promotional venture?
The following tips and promotional ideas are designed to help your company be seen at sporting events and hopefully create a positive impression that gets noticed and remembered.
Be Clever
Task your marketing team or your most creative people with coming up with a memorable slogan or pun. Humor and clever phrases are something people have to put a little thought into (more thought than they would by just reading your company name) and they'll make a more lasting impression. Also, your employees and participants are more likely to wear a funny logo branded t-shirt in the future, so you'll get repeat views.
Outfit Everyone
Get a list of people going to the game or a complete list of participants and parents or spouses and outfit them all with game day gear. This can create a sea of your team colors or company colors and that's a great way to root on your team. It also gets noticed and the likelihood of someone reusing or re-wearing your promotional products is bigger.
Go Beyond the Foam Finger
How are you going to get noticed at the game? Yes, the foam finger is a classic and something that we're not discouraging because it has great results. But there are so many other opportunities to market at the game that get overlooked. A quick glimpse at our best sellers in the outdoor sports category gives you a lot of fresh ideas: sunglasses, stadium cups, rally towels, stadium cushions, cowbells, umbrellas, and more.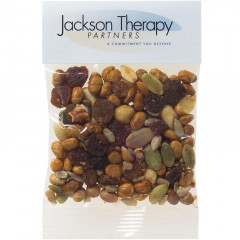 Try Some Snacks
Drinkware and branded snacks can be a huge hit at the game. You can create a big treat bin for your traveling group with a team cooler filled with all sorts of snacks. Or be the hero of a local event by providing a tasty treat for all attendees.
Tailgating
Speaking of snacks and foods. There are so many different opportunities to get your company name and logo out there when it comes to tailgating that it's a shame if you don't take advantage of this pre-game event. From branded canopies to logo water bottles, the options are almost limitless. You could go all out and hire a chef and serve food on branded paper plates or take the easy route and hand out lunch bags that are filled with snacks and feature your company logo. No matter what you choose, we're here to help you make the branding side of things happen.
Clothing
Team t-shirts are almost a given and definitely not a bad idea, especially if you're sponsoring a local team. While it may start with the team tee, it definitely doesn't end there. We've got jackets, rain gear, sweatshirts, polos, crop shirts, hats, caps, scarfs, gloves, and more. I don't think we've ever gotten a request for a dress, but I bet we could make that happen too. Rather than adding to someone's pile of free tees, why not give them a novel and practical item that they'll wear to every game.
Be a Sponsor
Go beyond your team and your employees and reach the entire stadium by being a sponsor. You'll have to check with the venue to see what they allow but there are lots of options. You can sponsor a day and hand out free items to the attendees, have your name up in lights on the scoreboard, give tickets to a local charity and have an entire area that your company has sponsored, or provide the halftime entertainment.
No matter which tactic you take or if you decide to pursue them all, rushIMPRINT is here to help you get your marketing supplies in time for the big game. Just pop over to our website to chat with a live representative or view our products. If you prefer to talk on the phone, give us a call at 1 (866) 277-7874.
Remember that the key to effective game day marketing is to get noticed and remembered. This means thinking a little outside of the box and making the most of repetition. The more times your brand is seen, the more people wearing your gear, and the more frequently your name appears, the better your odds are of making connections and creating mental links between the fun and excitement of a sporting event and your company.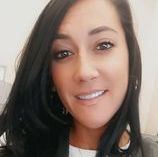 Danielle is one of our most popular customer services representatives and has boundless enthusiasm for helping others. She brings that level of excitement to her blogs and is always excited to share the latest info and newest products. If you're looking for inspiration for your next promotion, check out her posts.